From The Lewis Howells Collection
1968 Chevy Impala Custom Coupe
1 owner 1968-2013 Documented 51,000 Original Miles (When purchased April 2013)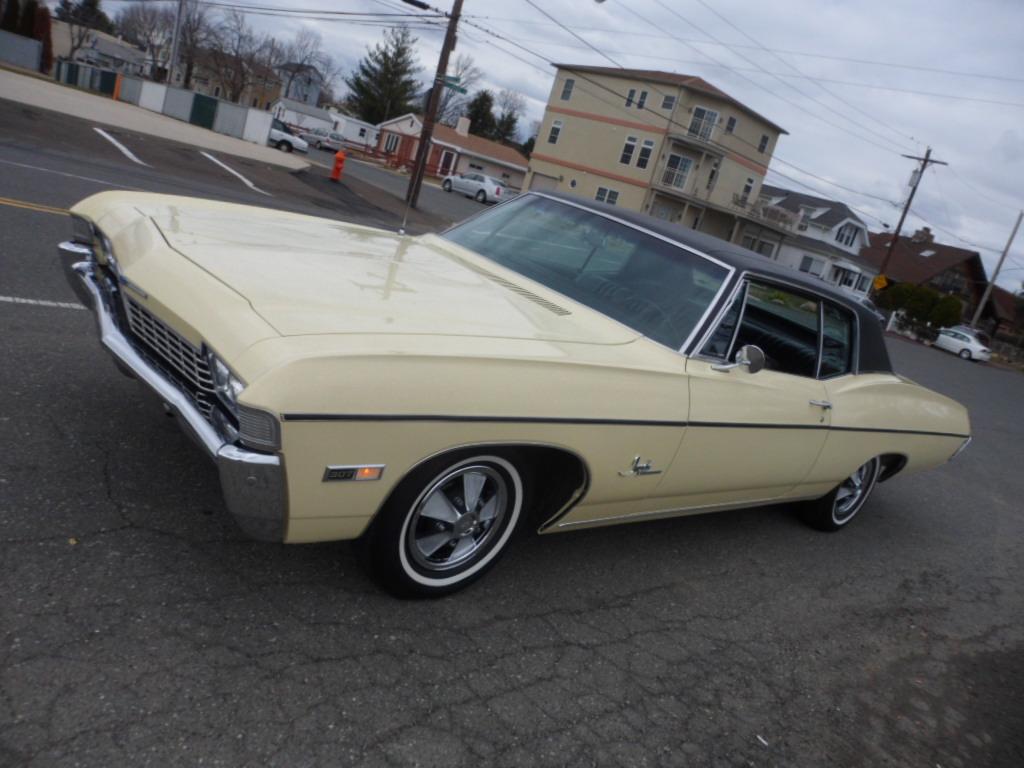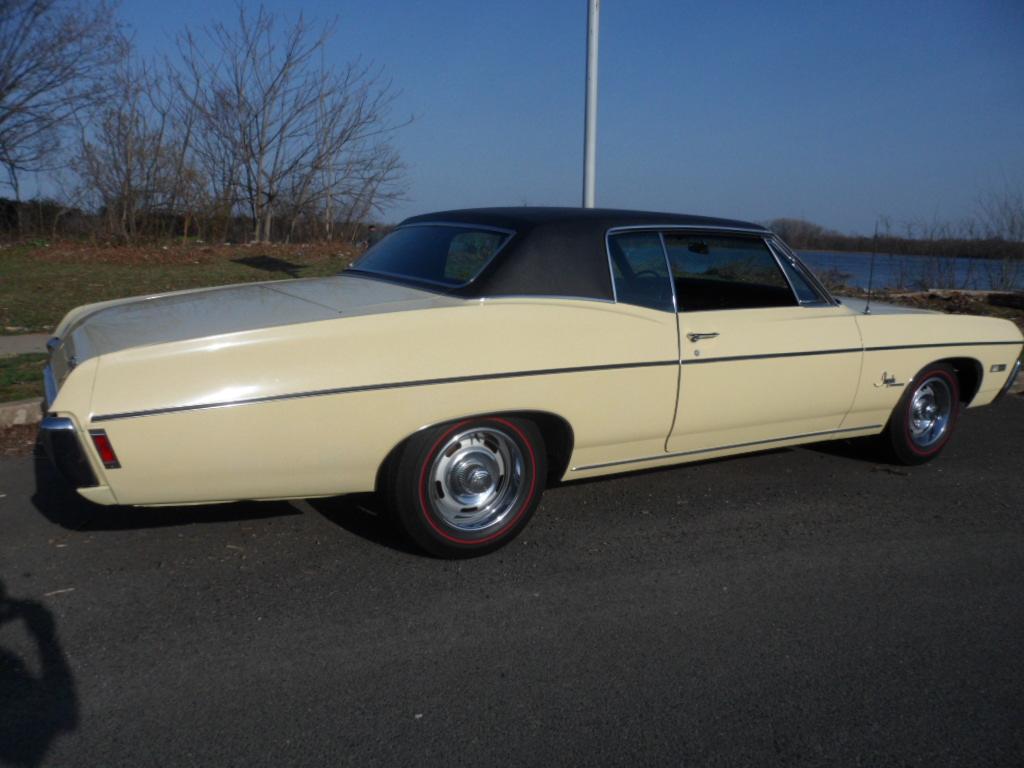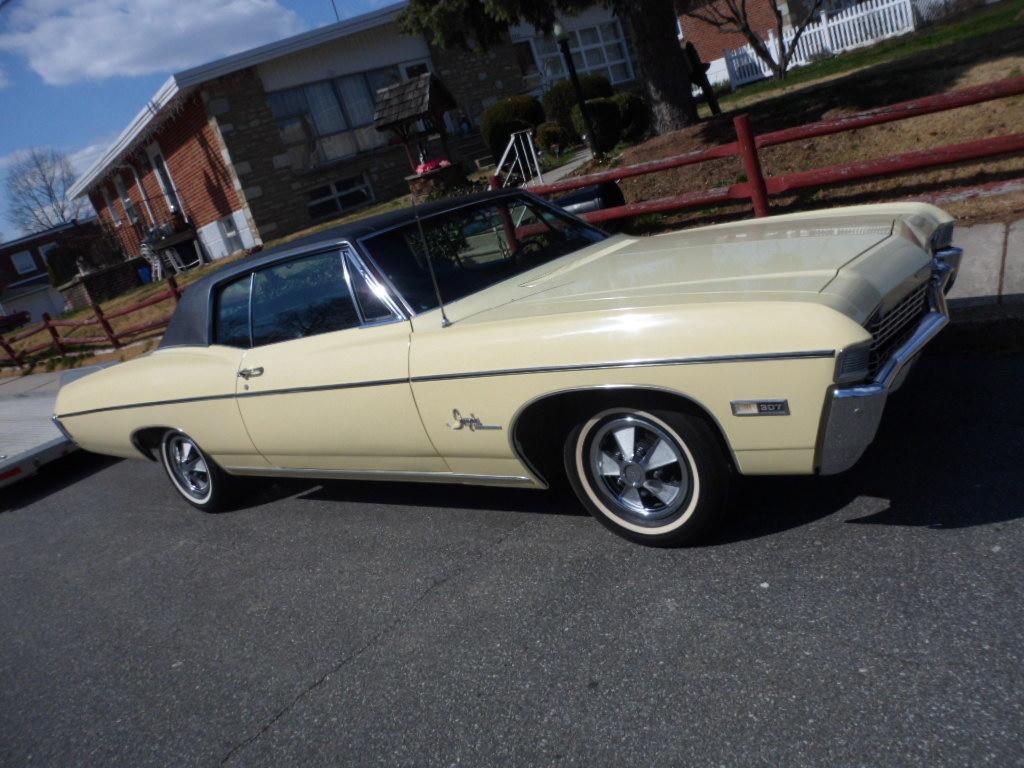 As found with it's 2nd set of white wall tires, 14" wheels and dealer installed simulated mag hub caps.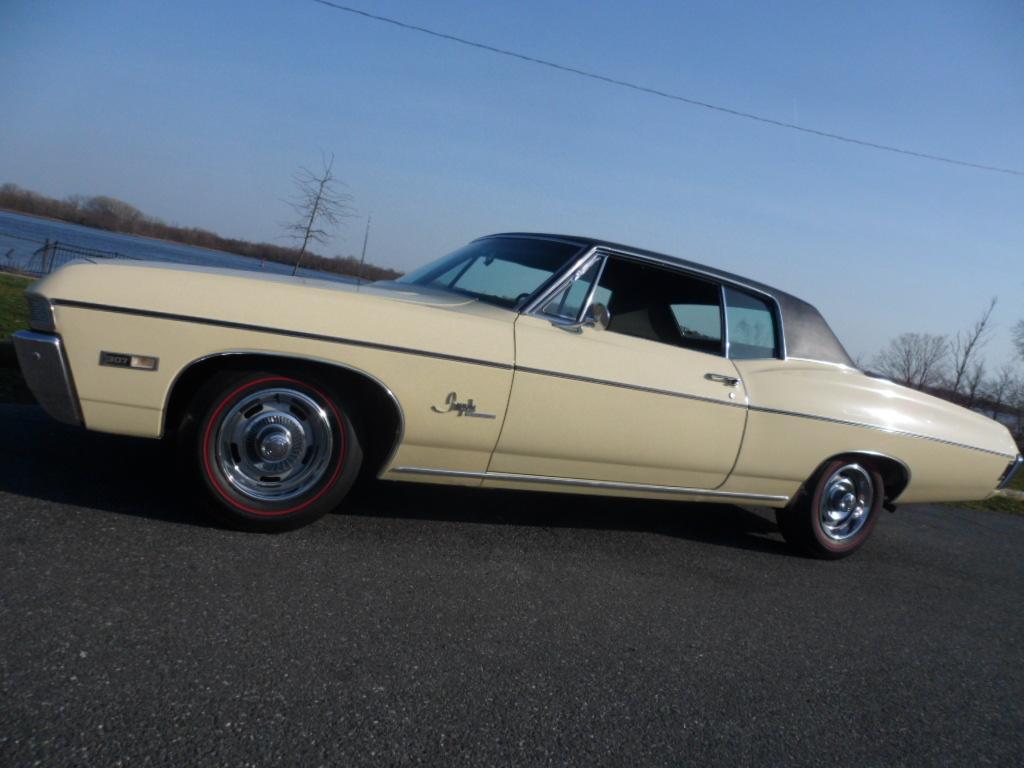 Shown currently with repro 15" bias redlines and 15" Rally Wheels, bias ply gotta go.
Original Impala Owner & former first president of the Valley Forge Chapter Cadillac-LaSalle Club, the late Lewis H. Howells next to his Allante. Mr Howells traded in a 1963 Impala Hardtop w/ 6 cylinder for this 1968 Impala purchased new from Bryner Chevrolet, Jenkintown, Pa. May 8, 1968.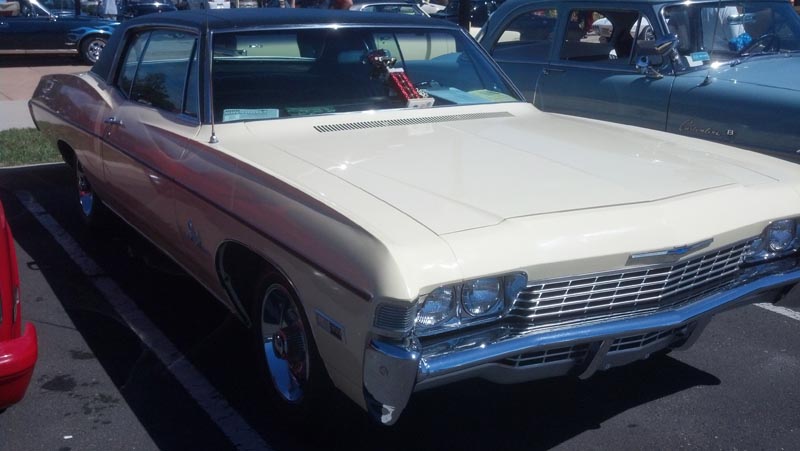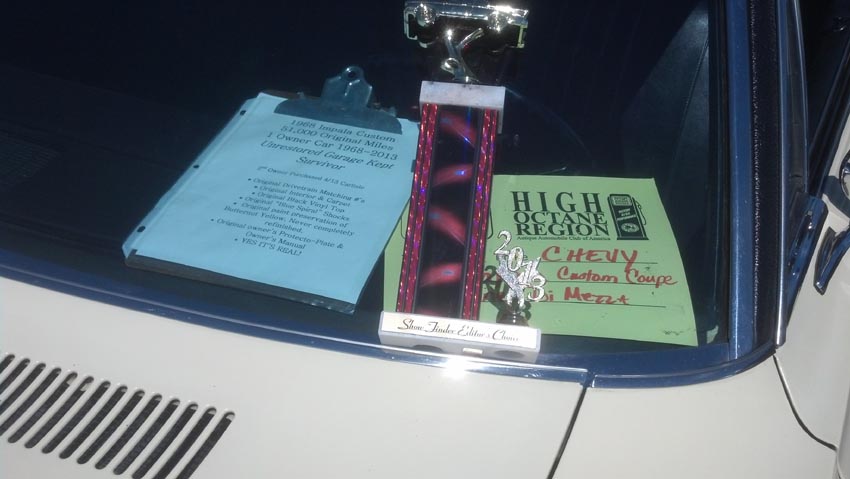 "High Octane Region AACA" Editors Choice Award best original car Somerdale Day Car Show Summer 2013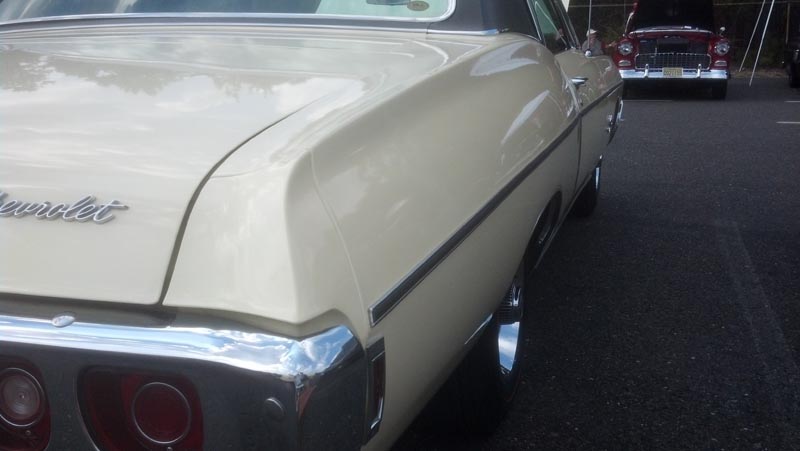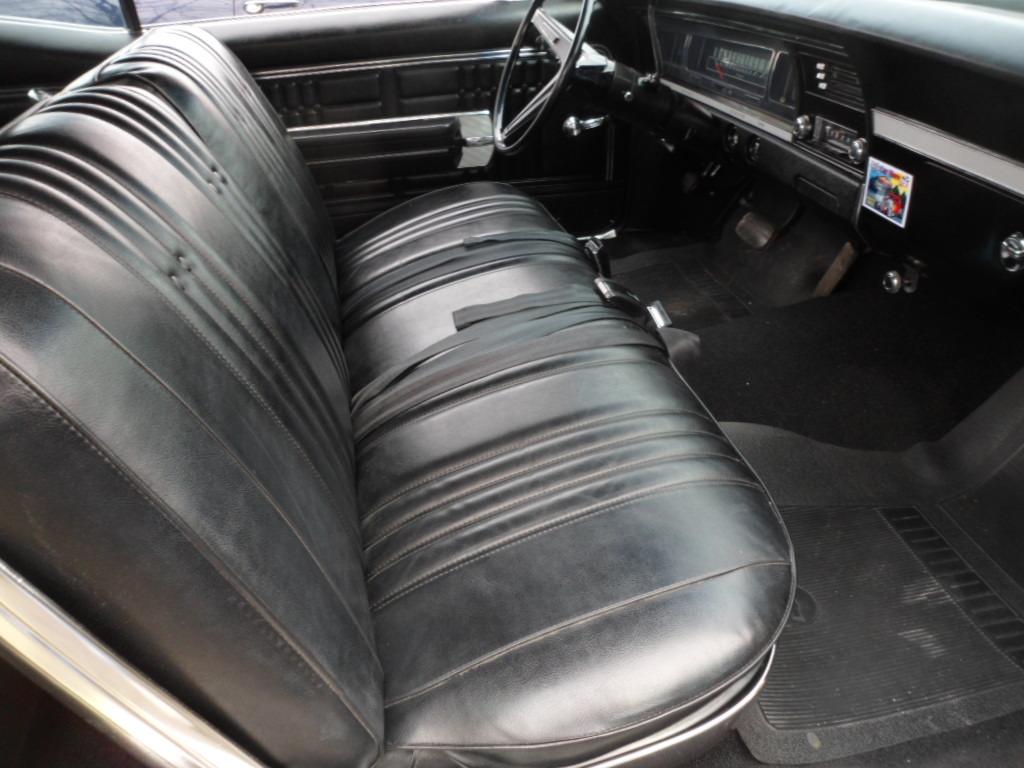 All original interior including carpet, sit in here and you're in a time machine back to 1968!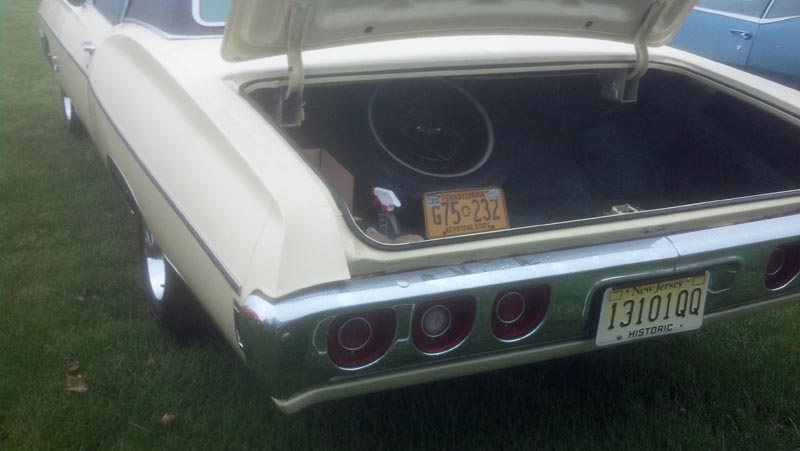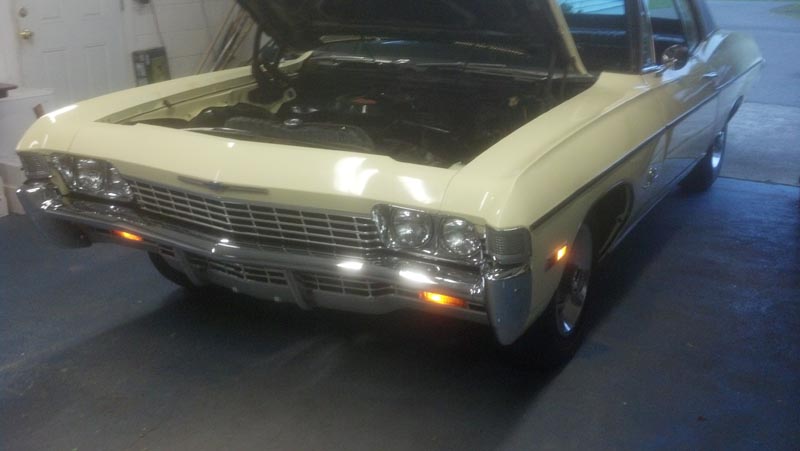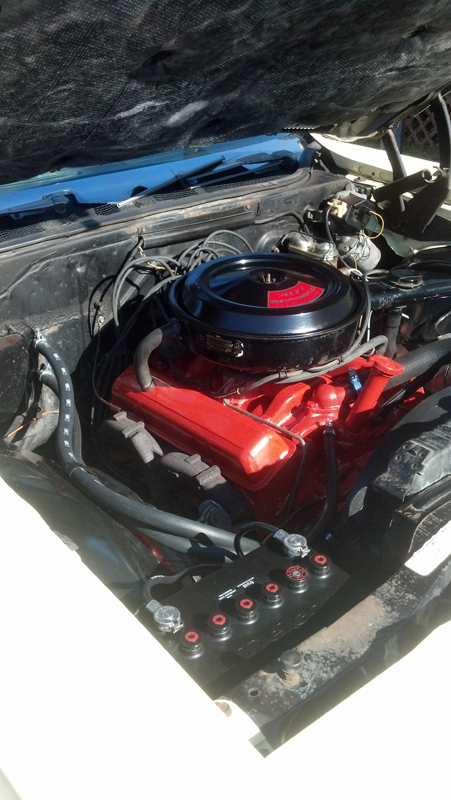 I replaced the original master cylinder July 2013 & did a power bleed procedure on the entire brake system 3 times. New correct hoses & clamps, new period correct Delco R59 Battery.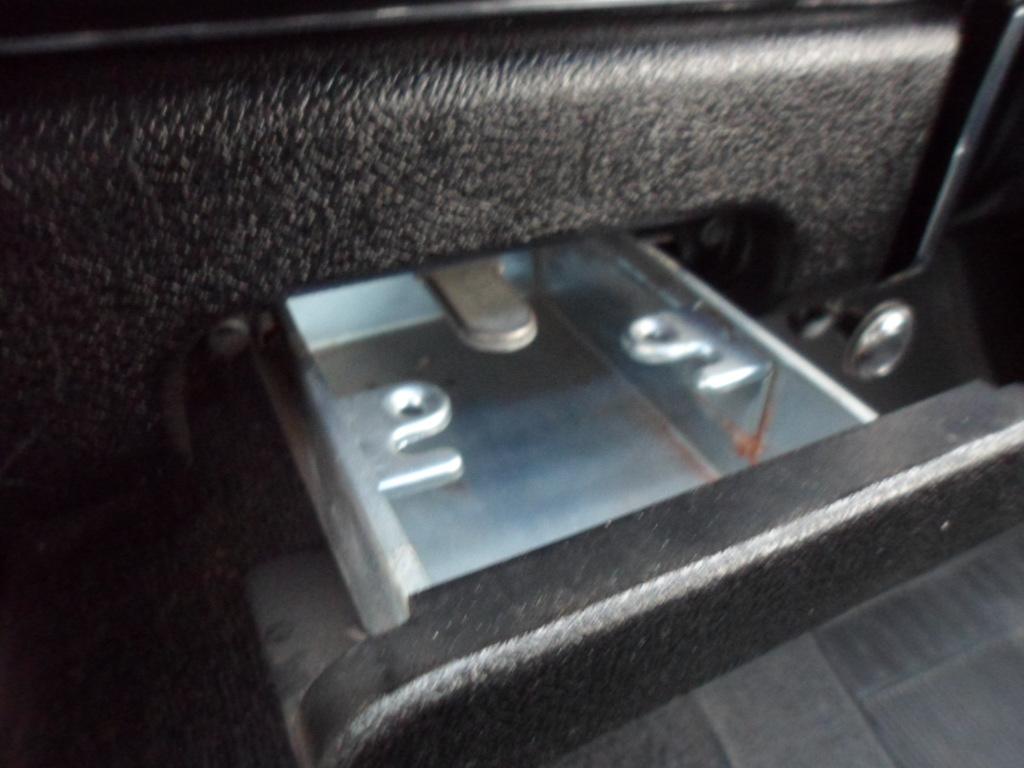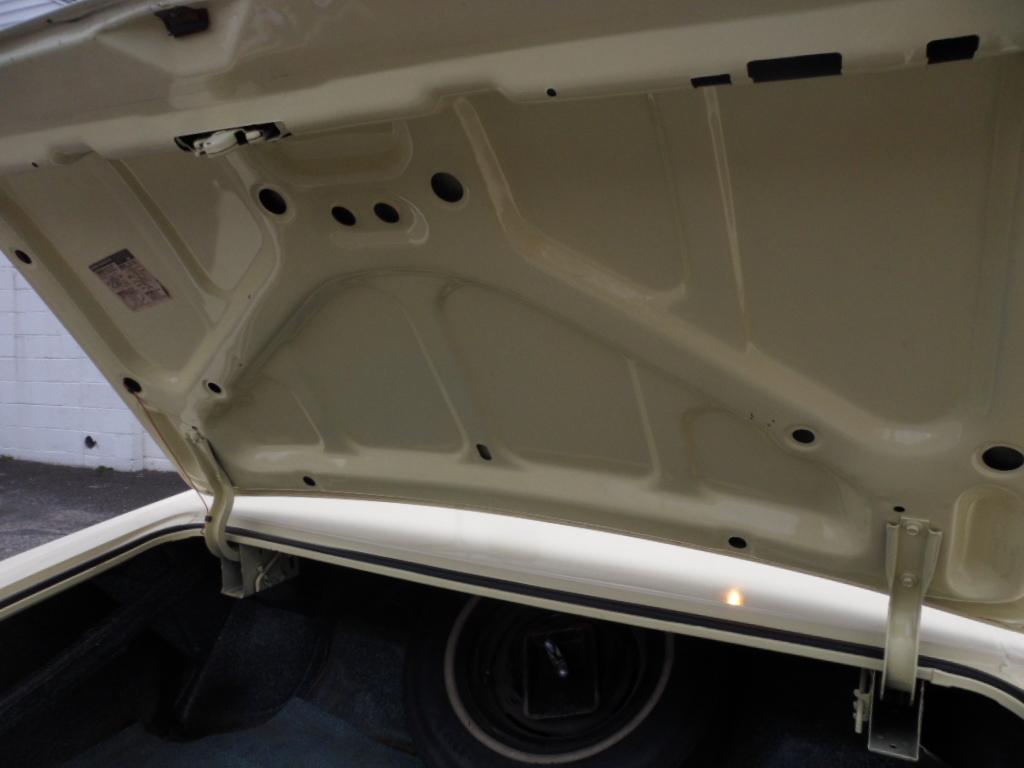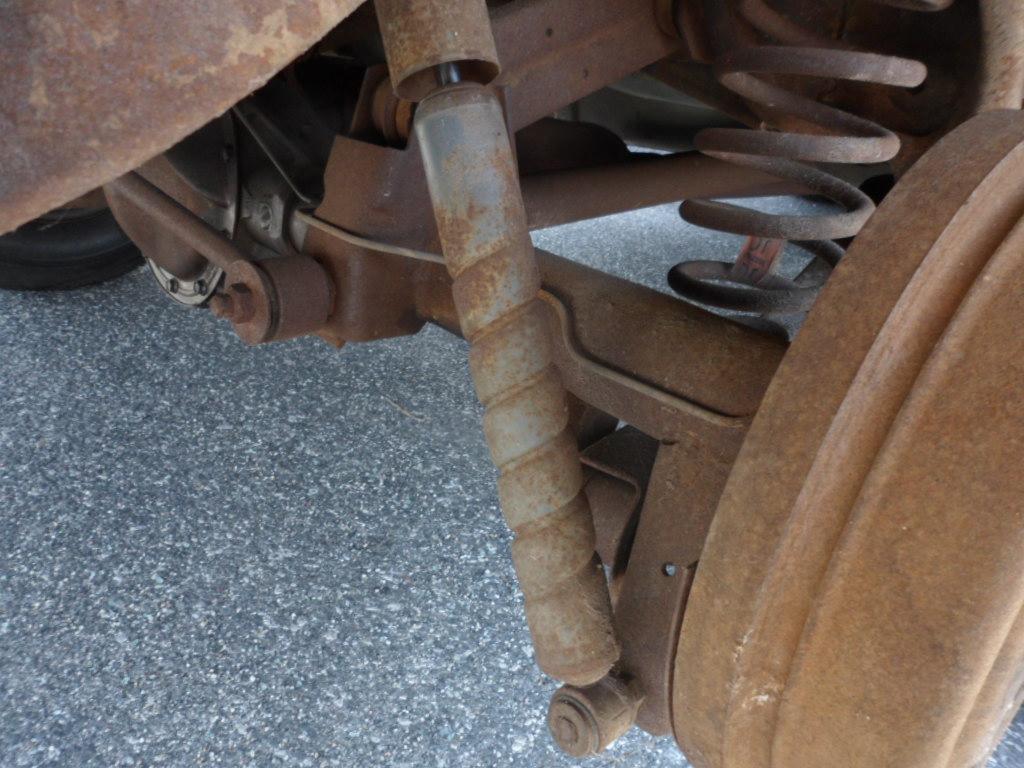 Original blue spiral Delco shocks, note the original parts tag on the coil spring. original chalk marks on firewall.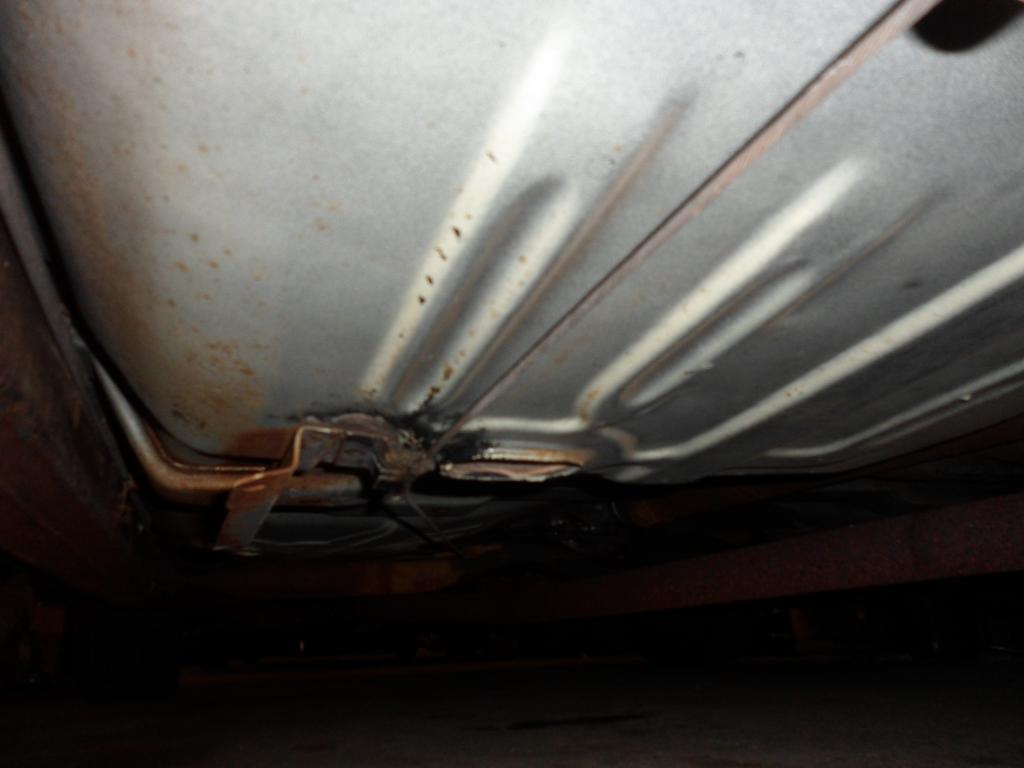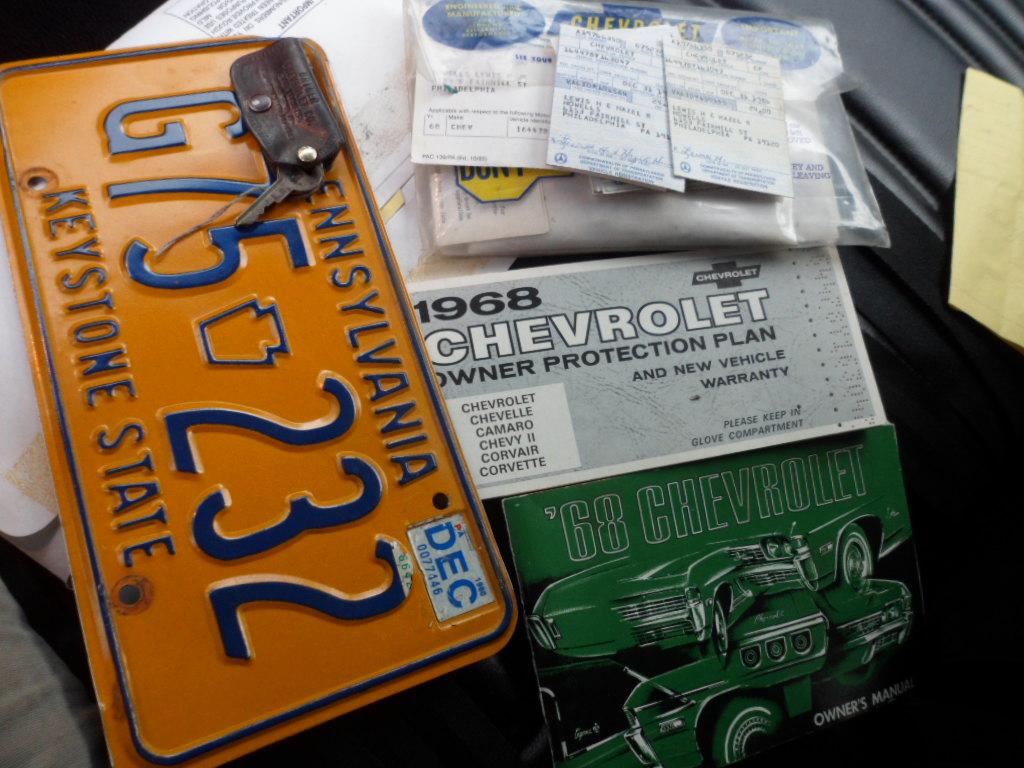 Documentation includes Protecto-Plate, maintenance records showing approx 200-300 miles driven per year in the 1970s & 1980s. Also insurance cards and registrations.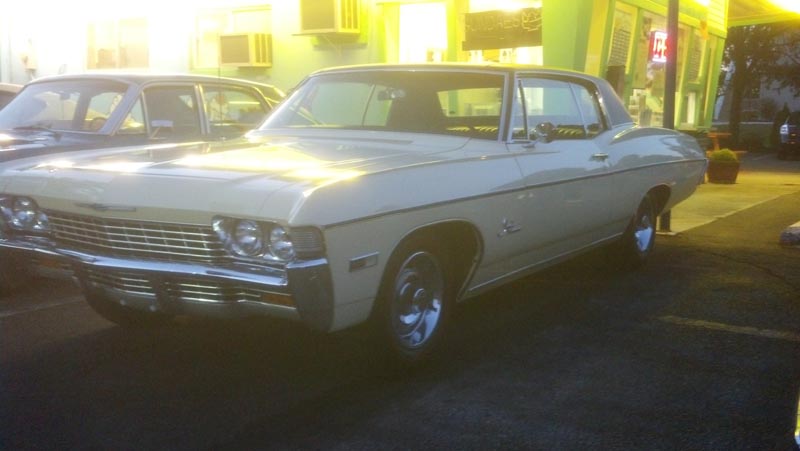 Cruise Night 2013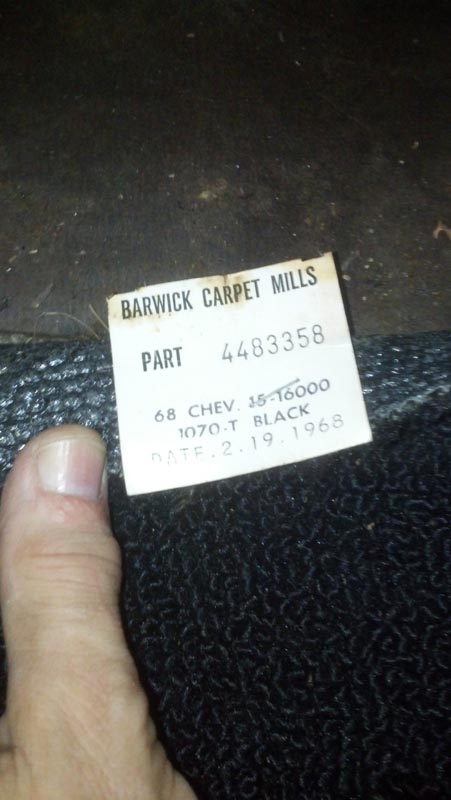 Original carpet tag 2-19-1968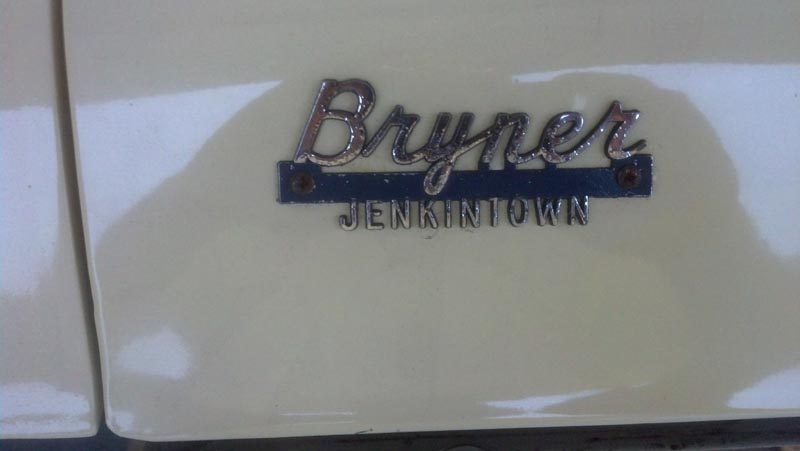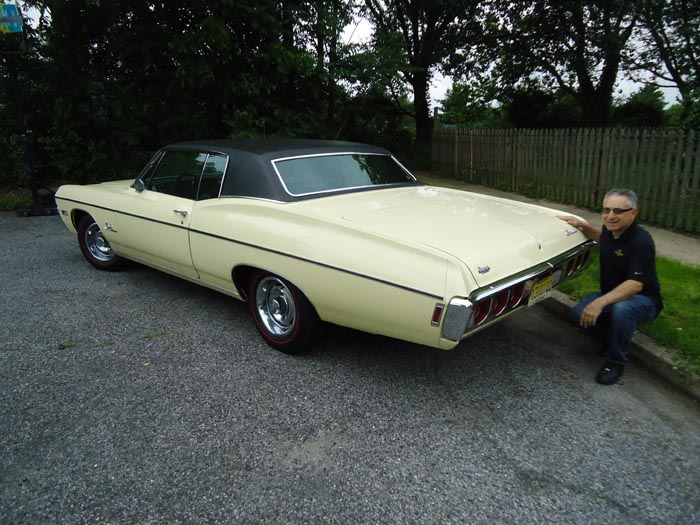 June 2014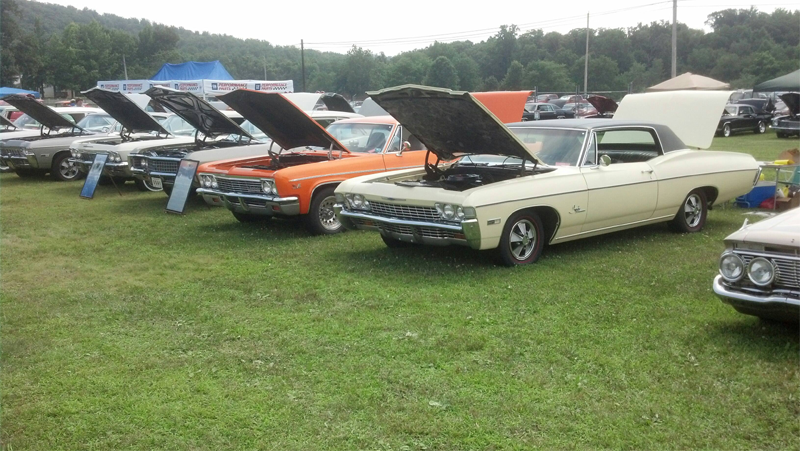 Super Chevy, Maple Grove PA, July 12, 2014 with new 14" BF Goodrich Silvertown Redline Radial Tires
I purchased this Impala Custom Coupe at Spring Carlisle 2013 and it currently has 52,600 miles. It features a 307 w/Powerglide, power steering, manual brakes, tinted glass, windshield washer, AM/FM pushbutton radio and it's original vinyl top. The car features one careful Butternut Yellow lacquer refinish, probably from the 1980's. After removed from 16 year "barn find" storage in 2012, it was buffed & polished. Mr. Howells obviously appreciated the value in keeping a car as original as possible. He was a classic car collector with 9 vintage Cadillac's, eventually the Impala was placed in storage from 1997 until the sale of his estate in 2013. This is a solid, low mileage survivor, never undercoated so it shows storage patina on the floors and undercarriage. Lower fenders, rockers, lower door seams, all solid, it drives like a new car on it's new radial tires. The grill and front end chrome trim is almost like new condition. I'm enjoying this 44 year old honey hopefully for many years as is or as a solid platform to clone an SS427 IMPALA ( as some Chevy enthusiasts have suggested.) Hagerty Price Guide and Old Cars Report has this model trending up over the past 2 years. To those that appreciate history and how difficult it is to find one owner examples such as these, you understand the value in finding one of these survivors. For those that say " it's not a muscle car", you're right. But anyone can build a car from a parts catalog, try finding another like this!
" THEY'RE ONLY ORIGINAL ONCE"...Wayne Carini from "Chasing Classic Cars" on the Velocity Channel by Discovery
Part #: 68ImpalaCustomCoupe
Condition: Old Cars Report Price Guide #2