Franklin Mint / 1936 Bugatti Type 57SC Atlante / Pebble Beach Limited Edition 3,000 / 1:24th Scale
Black & Yellow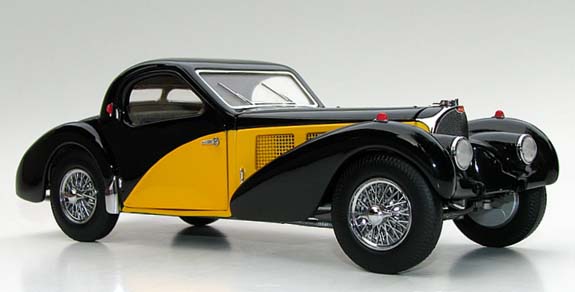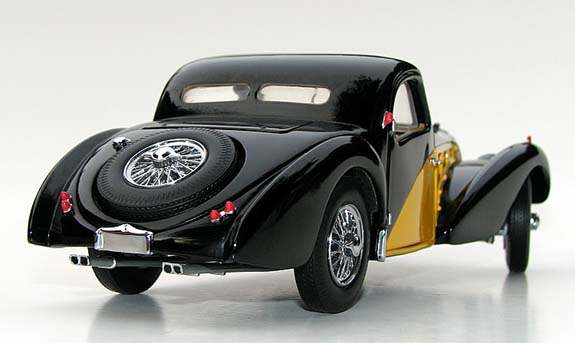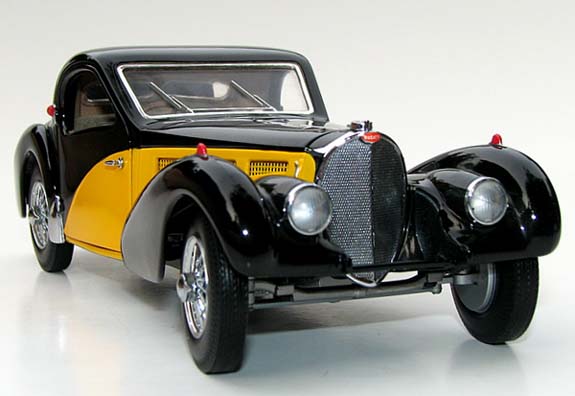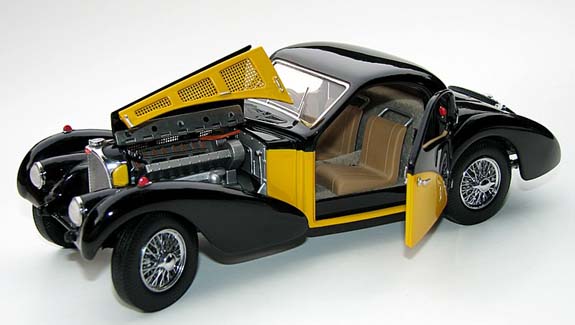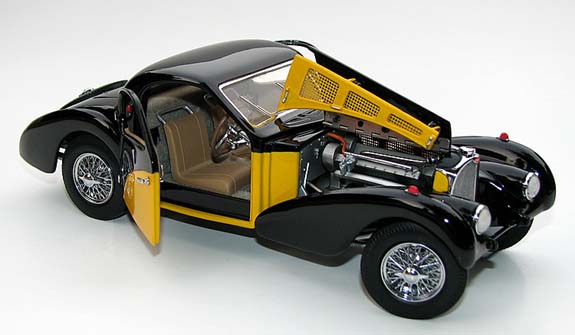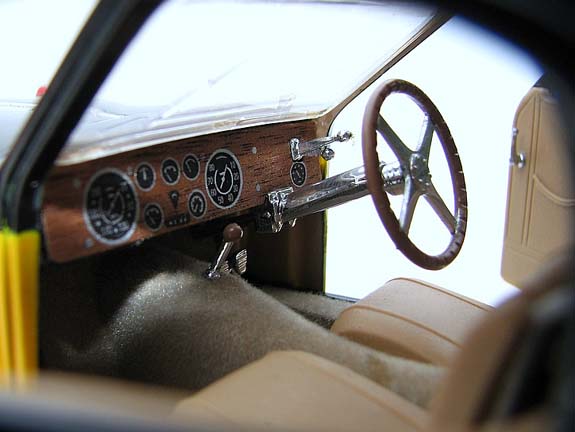 This is the seventh diecast model in a select series of limited editions issued by the Franklin Mint. Once referred to as a 'Pebble Beach' Limited Edition, since the model was first debuted at the famous Concours d'Elegance event in California, it is now officially known as "The 2002 Special Event Limited Edition". It is first released at the Mint's Annual Auto Festival. A re-release and repainted version of the, now out of production, red and black model, there are precious few changes. The tool dates back to an issue date of 12/91 so don't expect current technology on this diminutive, yet classic, Bugatti image.
The original Atalante diecast had a color break from red to black in the form of a spear or arrow shape. It emanates from the top of the hood and flows rearward to the doors. The black portion of the design is very slightly elevated from the rest of the body. This year's limited edition garners high marks, if for no other reason than the change to an accurate depiction of a different style of side design. This iteration features the yellow portion slightly indented from the body and the rear door hinges are now painted silver. All other aspects of the car are the same as the original model.
There is an opening trunk lid above the spare tire that reveals the limited edition number for each separate piece. It reads, "1936 Bugatti Type 57SC Limited Edition xxxx / 3000".
Part #: B821
Condition:
Price: $0.00
Status: Out of Stock