Franklin Mint / 2008 Corvette Z06 Wil Cooksey Coupe / Limited Edition 505 / FM DISCONTINUED / 1:24th Scale
Crystal Red & Black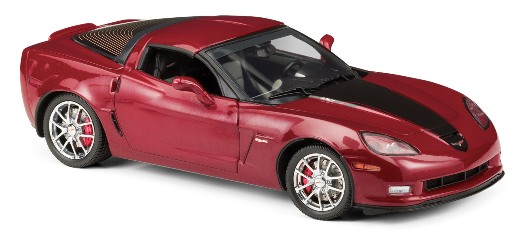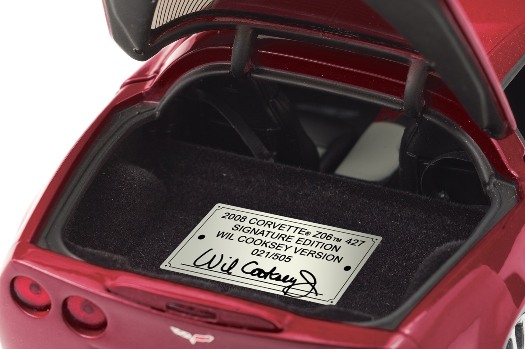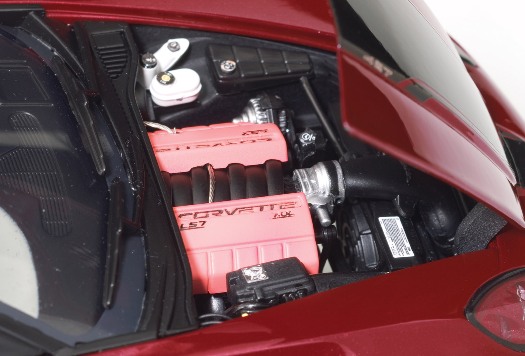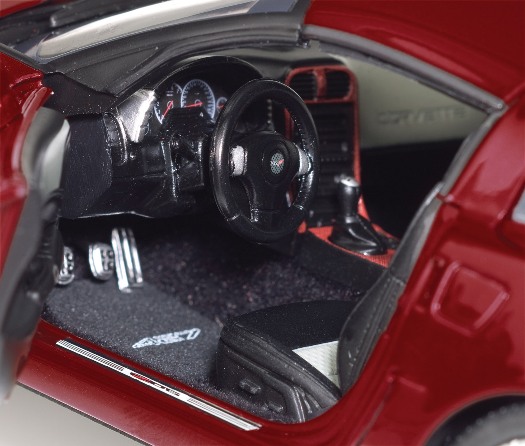 Signature Edition - Limited Edition of 505 pieces worldwide!

Imagine you get to go to work every day and build America's greatest sports car. Not just one day or one year, but for fifteen years. Wilmer Cooksey Jr. has been Corvette® Assembly Plant Manager for 15 years. During his tenure at General Motors®, he oversaw all C4, C5 and C6 production, developing the Corvette® into a world-class sports car through quality initiatives and a customer-centered approach to building these great cars. No single individual has done so much for the production quality of the modern Corvette®. Wil Cooksey Jr.'s lifelong passion and commitment to the Corvette® brand is celebrated in this worldwide Limited Edition run of just 505 cars.

Just like the original cars assembled by General Motors® before Cooksey's retirement, every Franklin Mint Z06™ Corvette® is painted in Crystal Red Tintcoat with stinger hood graphics and 427 hood badges. All 505 cars are fitted with the Corvette® 427 engine delivering 505 horsepower through a 6-speed manual transmission. This exciting commemorative Limited Edition model of the 2008 427 Corvette® Wil Cooksey Z06™ is hand-signed by Wil Cooksey Jr. and available only through Franklin Mint Precision Models. With only 505 available, be sure to order yours today.
Part #: F856
Condition:
Price: $0.00
Status: Out of Stock