Franklin Mint / 1968 Ford Mustang GT 'Steve McQueen Bullitt' / Limited Edition Serial #461 of 6,800 made / 1:24th Scale
Highland Green Metallic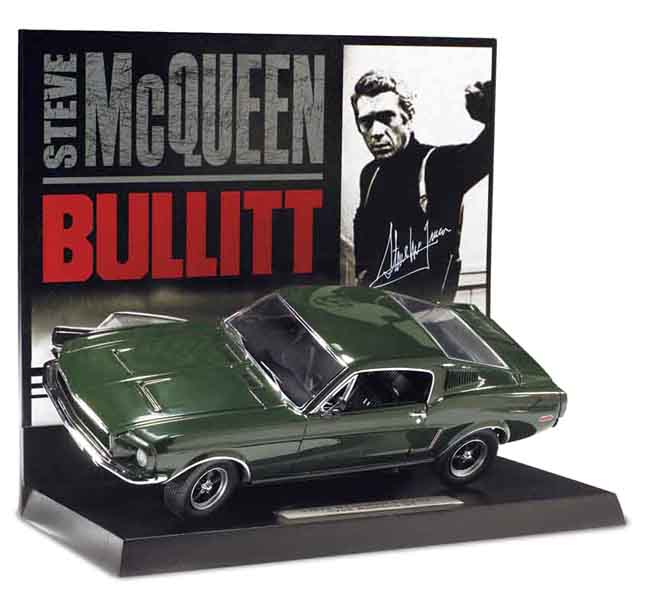 Actual model for sale images below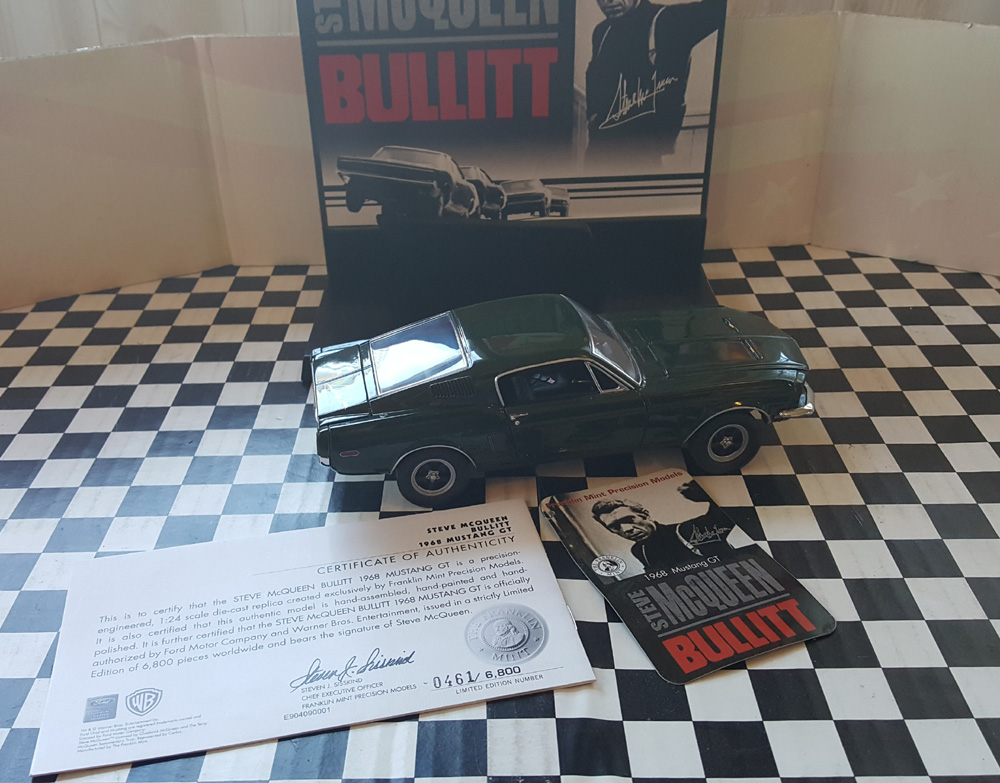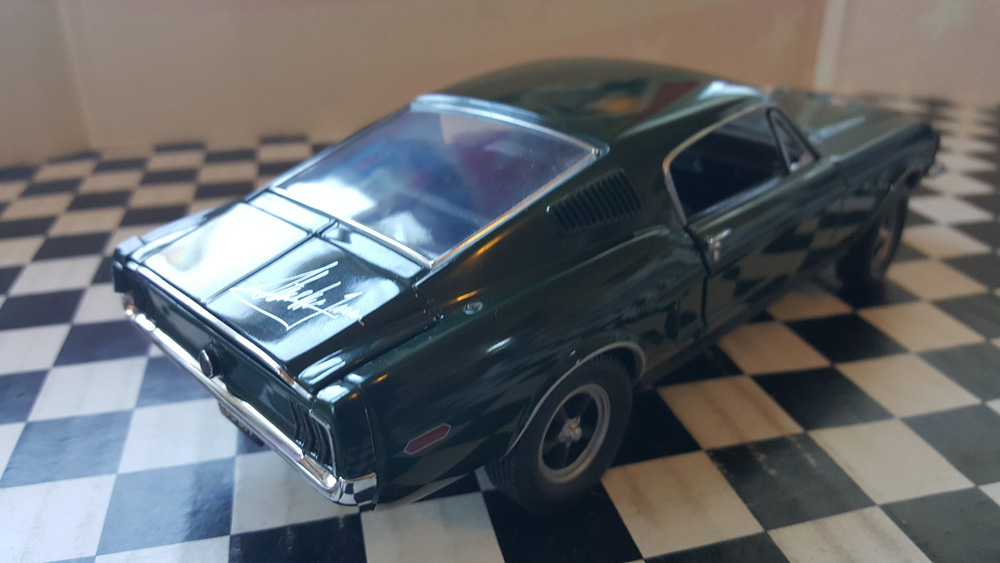 see rear antenna missing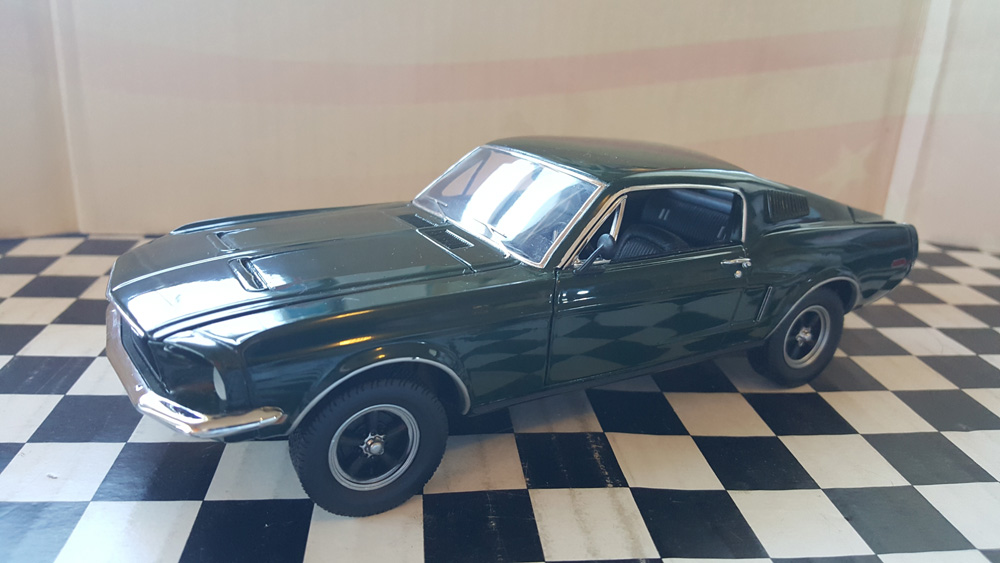 smooth rash free paint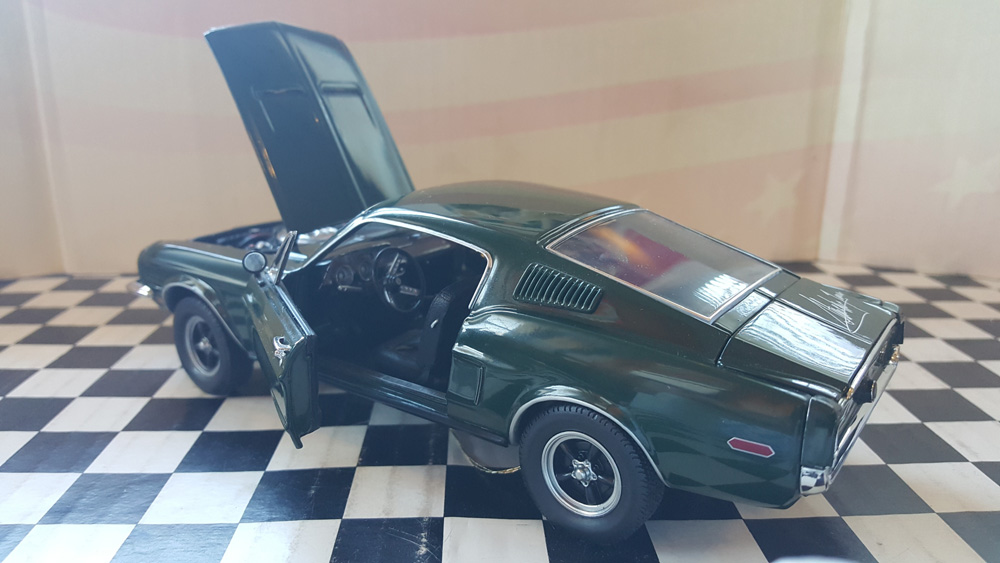 It all begins with the click of a seat belt. What follows is the greatest car chase ever filmed - nine minutes of brake-screaming thrills through the streets of San Francisco. It's been over 50 years since Steve McQueen first took us on the ride of our lives. Now, you can recapture the white-knuckle excitement as never before with the definitive precision model of the '68 Mustang McQueen drove in the movie Bullitt. Every detail is captured to perfection—and ours is the only model to bear the authorized signature of Steve McQueen, the undisputed King of Cool.
Part #: E904
Condition: Used-Excellent #2 condition. Former display model that I detailed and polished. Beautiful RASH FREE PAINT but missing rear antenna. (See a recent ebay sale of $629.00 for a model loaded with Florida rash!)
Limited Edition Bullitt Hang tag & plaque with 461/6,800 affixed to chassis.
Correct Steve McQueen illustrated box
Display Stand ( in photos)
Limited Edition Collectors Portfolio stamped with #461 ,Gloves, tool.
Price: $650.00
SALE: $349.00
Status: In Stock