Franklin Mint / 1939 Ford Deluxe Convertible Coupe - 1939's World Fair / 1:24th Scale
Blue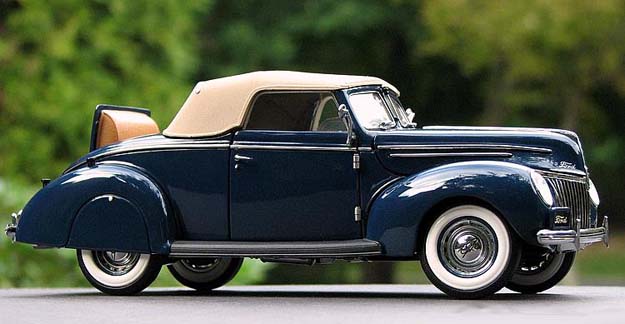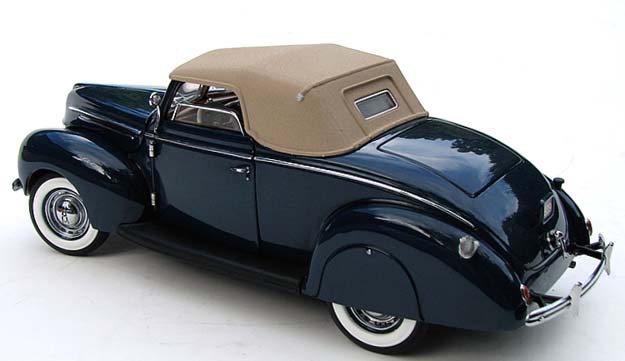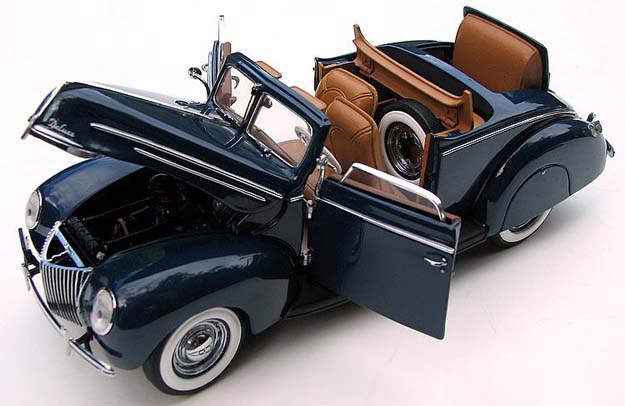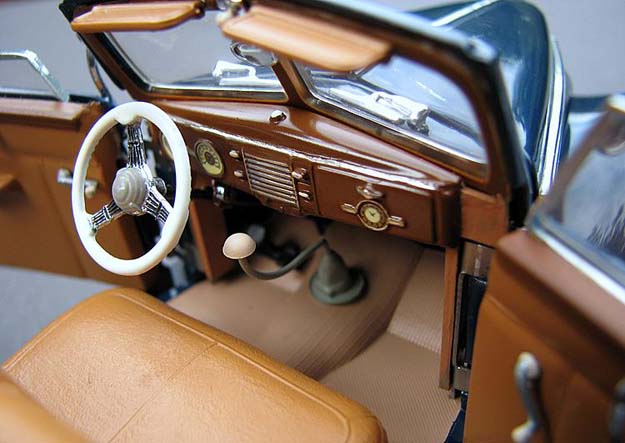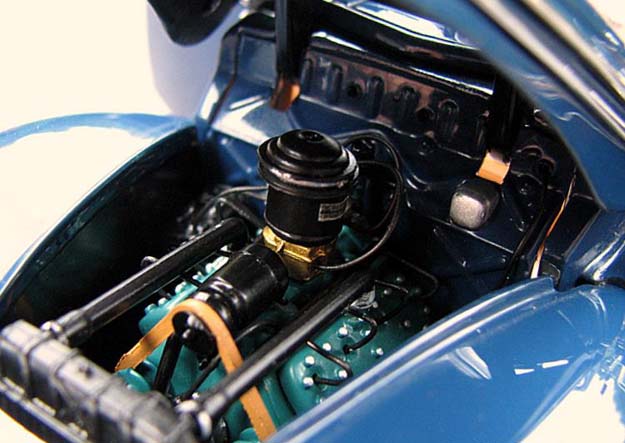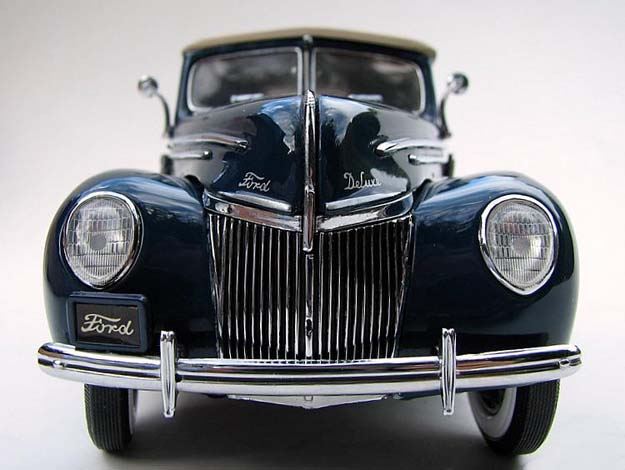 The darling of the Ford Expo at the 1939 World's Fair in New York, the new car sat on a 112" wheelbase, was powered by a 221 cubic inch flathead V8 that produced 90 horsepower. For most, it was love at first sight.
I handled the prototype at Pebble Beach 9/2000 and I marveled at the wind-up windows. Not pull-up, but actually hand (finger tip) actuated. It was a little rough. The production example is perfect! Aside from being a visually appealing automobile, the details of the model enhance the owner's enjoyment. The rumble seat opens and the suspension has just the proper 'give' to allow realistic stance and functionality. From the engine bay back, the details seem somehow more refined. The plug wiring and fuel line to the downdraft carburetor are excellent. The windshield post antenna and even the pattern on the steps to the rumble seat were given ample attention. Instead of painted/simulated details, we have chrome strips, perfectly aligned, from front to rear and down the middle of the hood. They are imbedded in the beautiful blue bodywork. The seats have a new feel of vinyl. The tire compartment lifts and the seats tilt forward to reveal the spare. Both the up top and boot, finished in a delicate texture is very realistic.
from "Nikki's Orlando" Franklin Mint Collection
The Franklin Mint diecast cars in this collection were purchased directly from Franklin Mint and immediately placed into storage in Virginia where the models spent most of their life, until relocating to Florida. Most models were never removed from their styrofoam.

The paint finish is glossy, like-new. Vinny's Used Cars will offer those models with mild paint rash.

Most of the models have their original plastic module inside the styrofoam (if the model originally came with it) and packing material.

Most models include papers. See the description below.

The original outside boxes are in very good condition with black marker writing.
Part #: YF77
Condition: Mint in the Color-Illustrated Box, No Papers
Price: $79.00
Status: In Stock