GMP-Muscle Cars / 1932 Ford Roadster - Brizio/Edlebrock / GMP Discontinued / 1:18th Scale
Red w/ Flames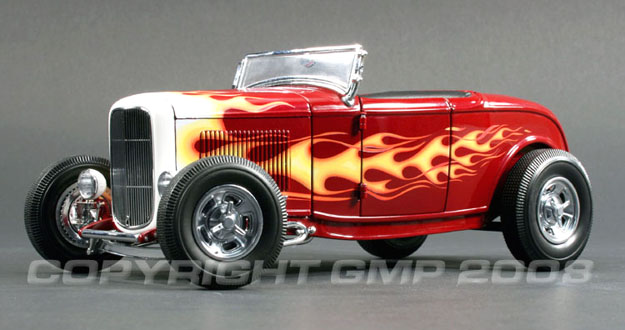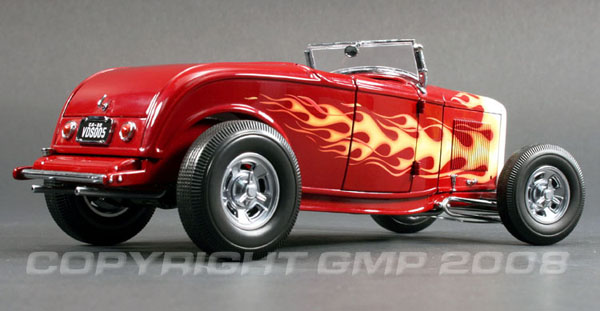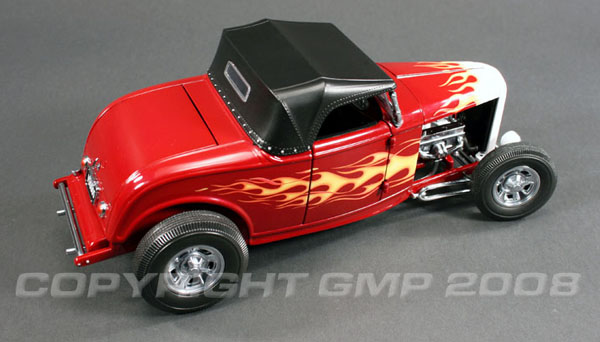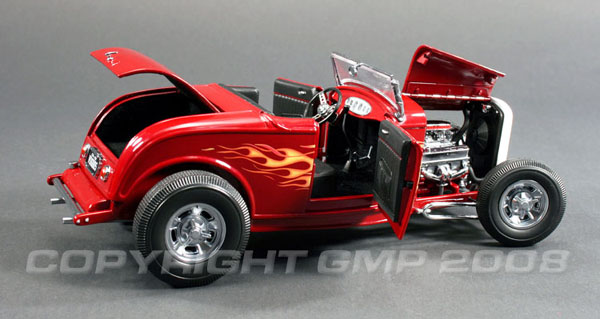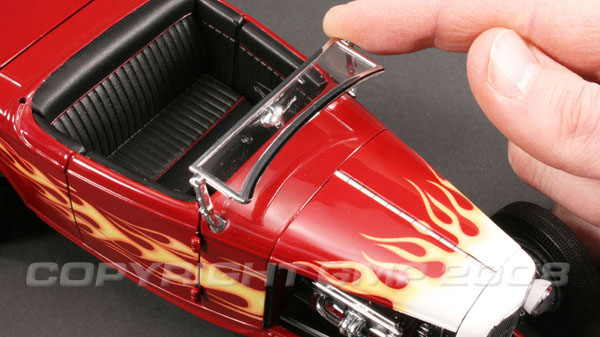 The BRIZIO/EDELBROCK
The Brizio/Edelbrock 1932 Ford project began when the Learning Channel (TLC) asked master classic car builder Roy Brizio if he would be interested in doing a show of him creating a special 1932 Ford Roadster. Roy eagerly agreed, and contacted his good friend Vic Edelbrock to see if he was interested in collaborating on this project. Roy had been building cars for Vic for over 20 years, and the two agreed on the project. The end result was spectacular... one of the crown jewels of the Edelbrock collection. If you're lucky enough, you just may see the real thing at a car show near you, on one of its many cross country tours!
Features Include:
Detailed Small Block Chevy Powerplant

Long Throw Four on the Floor

Quick Change Rear End, Full Length Dual Exhaust

Opening doors, trunk, and hinged/removable front hood

Three Bar Sport Wheel with Poseable Steering

Flocked Carpeting and Trunk

Hinged Windshield Detail

Removable Black Convertible Top

Slotted Wheels with Three Prong Spinners

... and a whole lot more!
Part #: 1805007
Price: $169.95
Status: Available Now