Danbury Mint / 1950 Chevrolet "The Dream Truck"- Custom / Limited Edition / 1:24th Scale
Pearl White w/ Purple Accents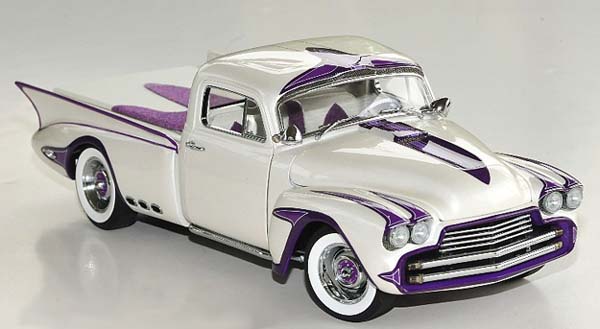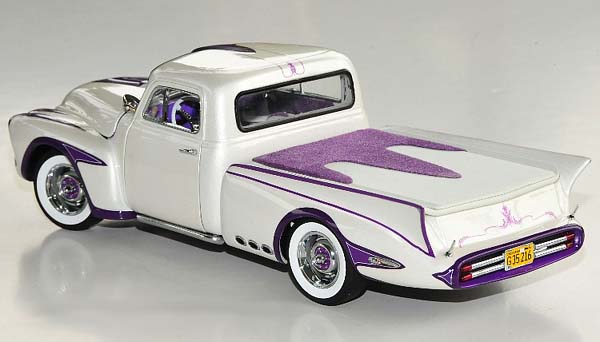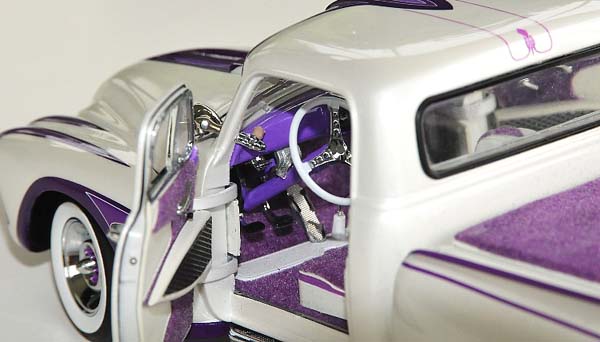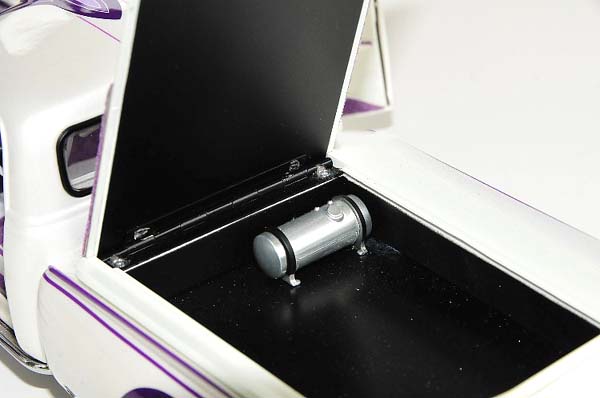 Scale 1:24; 8" in length.

Beginning in 1953, hundreds of thousands of Custom enthusiasts followed the progress of the Dream Truck's five-year build in the pages of Rod & Custom magazine. The truck was unlike any Custom that had come before it thanks to the collaborative efforts of California's most prominent fabricators and craftsmen who each independently designed unique elements and took part in its construction. Over time, the Dream Truck became the most recognized custom pickup ever, having been featured in more than 200 publications, displayed at dozens of car shows and being named by Hot Rod magazine as one of the 100 most influential vehicles of all time.
To make sure this landmark replica would be simply outstanding, extensive research went into studying every detail of this famed vehicle. Spencer Murray, the founding editor of Rod & Custom magazine, kept careful watch on the project throughout its development, just like he had back in the 1950s when the original Dream Truck was being built. With Spence's invaluable assistance, Danbury Mint has successfully re-created his gorgeous custom truck in all its 1957 Pearl White glory.
Part #: DM1593M
Condition:
Price: 0.00
Status: SOLD! Thanks Todd