Danbury Mint / 1967 Pontiac GTO Hardtop / 1:24th Scale
Plum Mist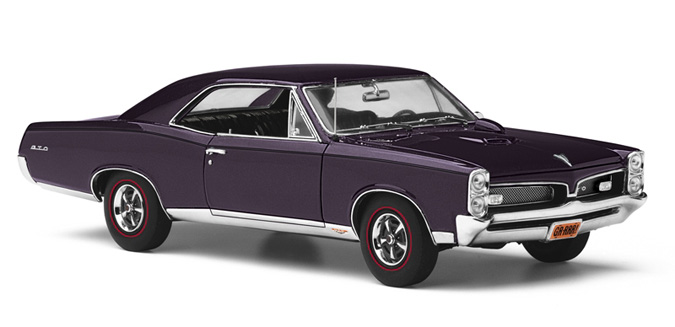 Scale 1:24; 8-1/2" in length.
Open that long, scooped hood and check out the equipment. Inside, you'll find Pontiac's 400 cubic inch Ram Air contender, a unit fully capable of cranking our 360hp! All the thrills are here for you to enjoy time and time again. And, all that power was best handled with a four-speed stick, so that's how we've equipped our GTO.
Part #: DM1501M
Condition:
Price: $0.00
Status: SOLD! Thanks Tom!