Danbury Mint / 1947 Ford Special Deluxe Tudor Sedan / DM DISCONTINUED / 1:24th Scale
Monsoon Maroon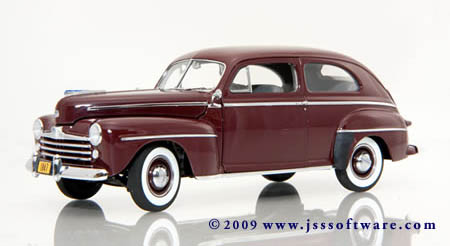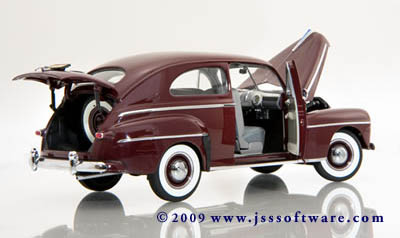 The FIRST EVER '47 Tudor replica...A Special Collector's Edition

Immediately after the automotive drought of World War II, economy-minded car buyers may have been looking for a good deal, but after years of austerity, they were also ready for a bit of pampering. The car that fit their bill was the '47 Ford Tudor. With its downtown price and uptown looks, the Tudor also packed a punch no other entry-level auto touted – available V-8 power! Now for the first time ever as a precision model, we bring you the car that had America rocketing down the road to prosperity.
Part #: DM1566M
Condition:
Price: $0.00
Status: SOLD! Thanks Daniel!