Danbury Mint / 1969 Pontiac GTO Coupe - Royal Bobcat / 1:24th Scale
Crystal Turquoise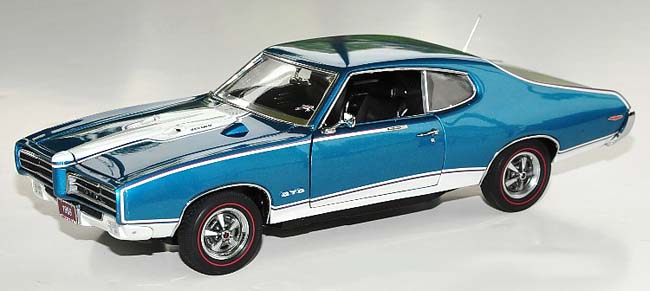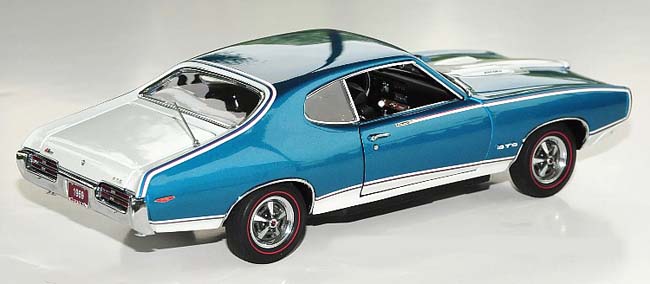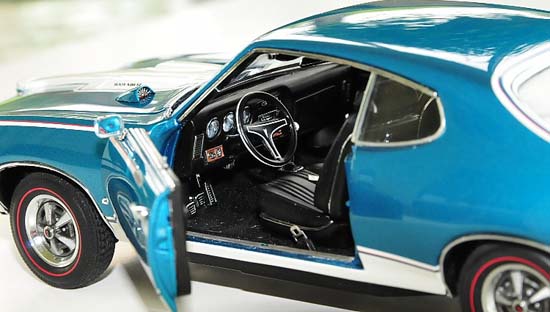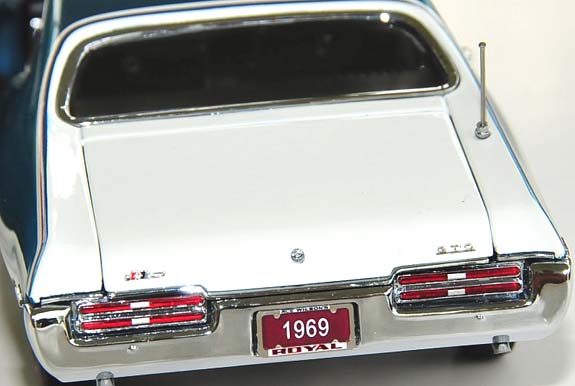 Scale 1:24; 8-1/4" in length.
Only two cars left the showroom with the Royal Bobcat graphics and now you can add one of these prized muscle cars to your collection. Don't let this classic pass you by; you will regret it if you do. Under the hood lurks the hefty Ram IV V­8 which was meticulously re­created, was there ever any doubt.
Please read before purchasing: This model has paint issues, very often found on this Danbury model, from the diecast not being fully cured before being painted. The issues are on the trunk and the hood. It is still a presentable model, and we've seen worse examples than this one.
Part #: DM1584M
Condition:
Price: $0.00
Status: SOLD! Thanks Ken!