Danbury Mint / 1953 Buick Skylark Custom / 1:24th Scale
Black & Pink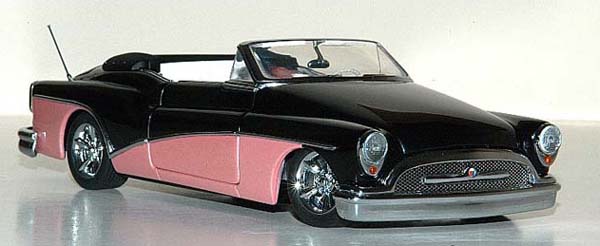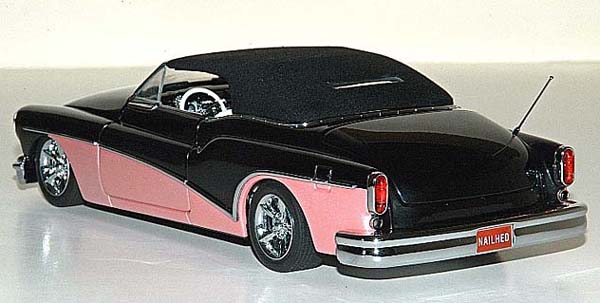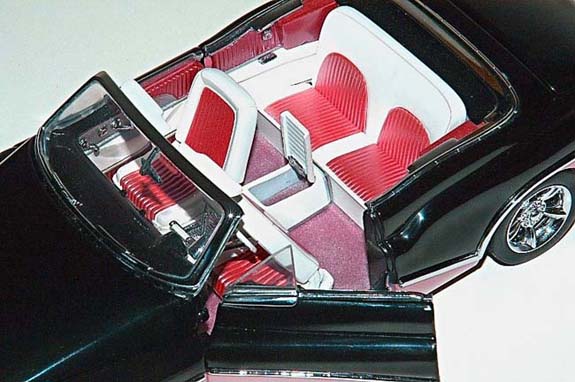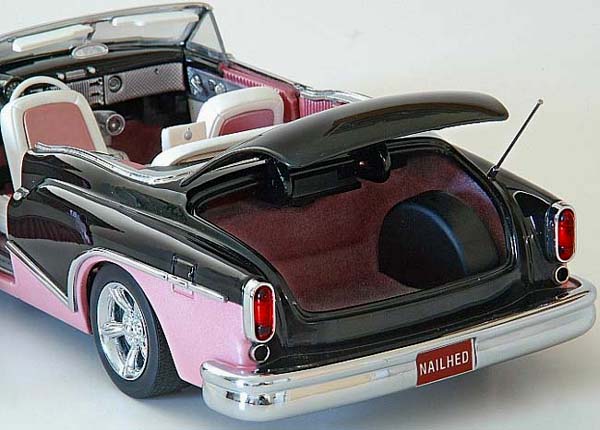 Scale 1:24; 8" in length.
Check out this customized creation. We've taken the original '53 Skylark---a legendary automobile---and created a slick convertible that defines the American custom car. Sleek, low and smooth...and absolutely beautiful! It's proof that you can improve on a legend.
from "The Myers Estate" Danbury Mint Collection
This storage find was purchased directly from The Danbury Mint & most boxes were never opened! I was the first to open for inspection.

Original tissue and packing materials are intact. The models were then stored in various rooms and hallways in his home in low-humidity California.

Tier 1 condition - New Old Stock (NOS Mint in the Box)

Like-new paint as delivered from Danbury Mint.

Includes Title and/or Care Instructions.

Excellent to good condition original boxes althugh some boxes show storage wear or discoloration.

This is a bought then stored Danbury Mint collection. You won't be disappointed!
Part #: DM1356M
Condition: Mint in the box w/ papers
Price: $79.00
Status: SOLD! Thanks Alan