Danbury Mint / 1969 Dodge Super Bee / DM DISCONTINUED / 1:24th Scale
Copper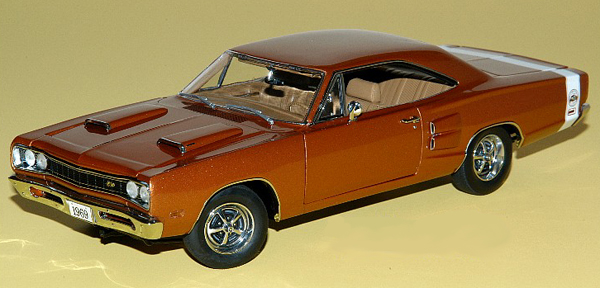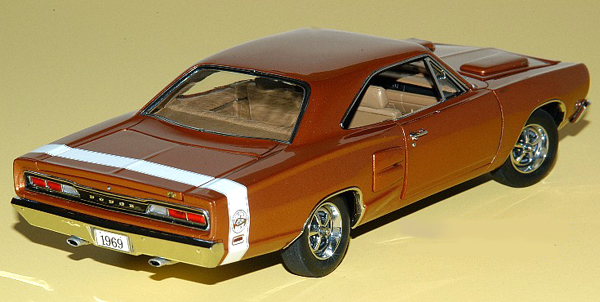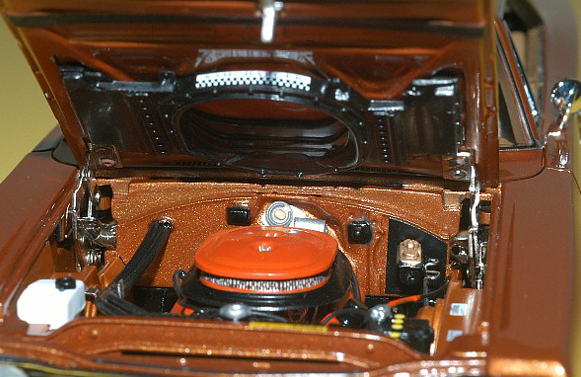 Scale 1:24; 8 1/2" in length
The Super Bee was the result of a sibling rivalry between Dodge and Plymouth, and built as a direct competitor to the Plymouth Road Runner. Driver's amenities were few -- it was a high- performance muscle car for the person who wanted nothing more. This low-priced car's selling point was the "sting" it delivered from its 383 cubic inch V-8 engine.
from the "Michigan Tim" Danbury Mint Collection
The "Michigan Tim" Danbury Mint Collection was purchased directly from Danbury, placed in airtight display cases in climate controlled room since new. No pets, no dust, no sunlight exposure.

Mint in the Box condition, paint finish is like-new as delivered by DM.

All models include their original title and care instructions.

Mint original boxes with no shelf wear that show they were well cared for in storage. There is no writing by the collector on the boxes.

Most of this collection has their original door, hood & trunk protectors, interior foam blocks and protective tissue inside the styrofoam.

You will not be disappointed with Tim's collection!
Part #: DM1411M
Condition: Mint in the Box w/ Papers
Price: $195.00
Status: In Stock