Danbury Mint / 1967 Dodge Charger / Limited Edition 5,000 / DM Discontinued / 1:24th Scale
Silver Metallic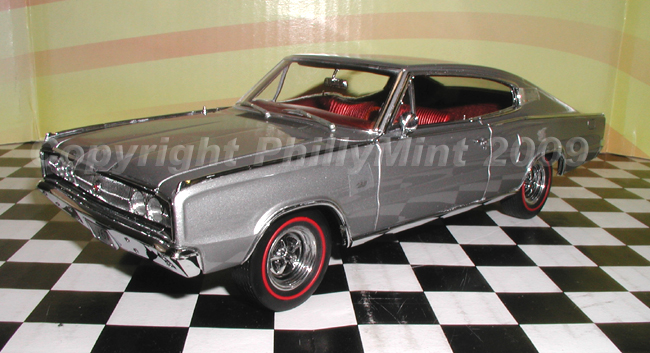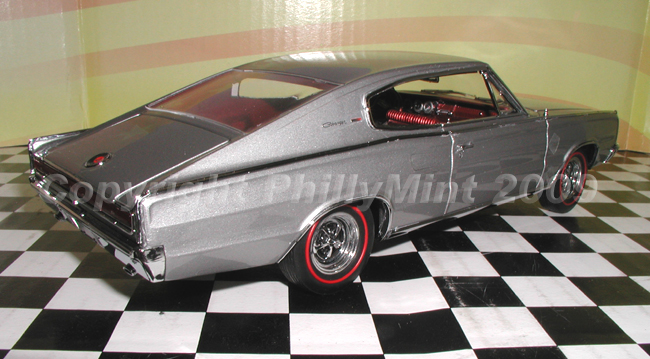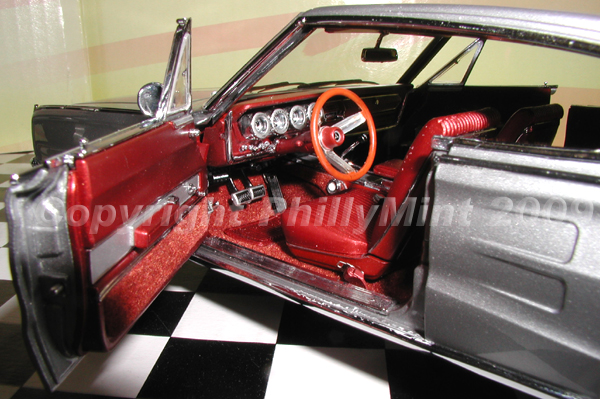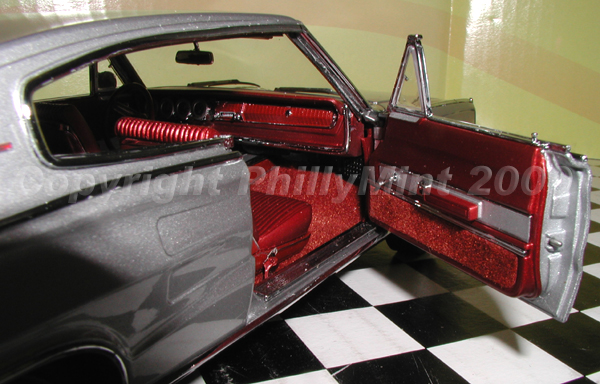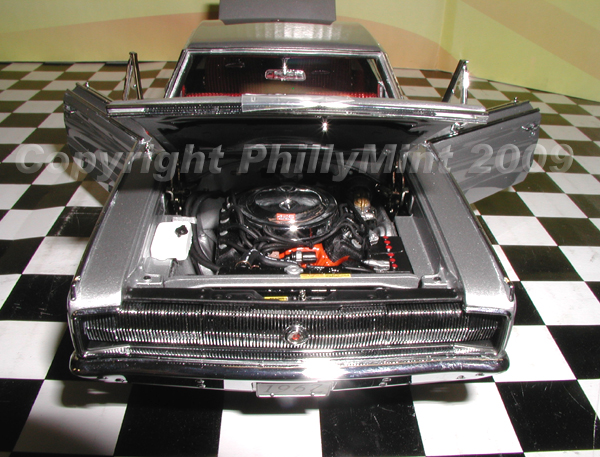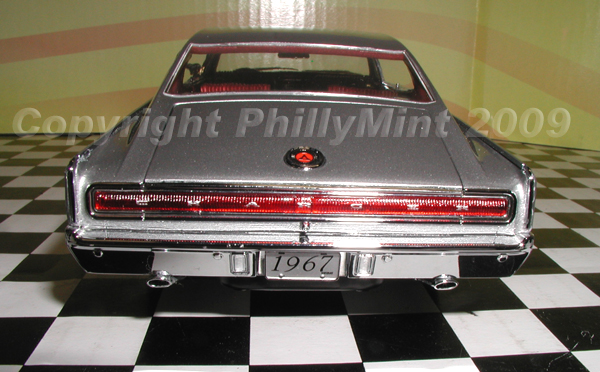 Scale 1:24; 8 5/8" in length.
On the front cover of the 1967 sales brochure, one word was scrawled on the wide, sloped rear window of the Charger -- "Go!" And "go" you should -- to order this museum-quality replica because only 5,000 models will ever be made available!

Hand-polished Silver Metallic, the color featured in Charger ads and brochures. The shimmering, light-catching tones caress the car's unique fastback form like a lighted sculpture. But this was a work of art that was meant to move! Magnum 500 steel wheels shod with redline tires gets that message across quickly. And those fascinating hidden headlights (which are fully functional) and its full-width taillight mark the Charger as something special both coming and going!
from the "Michigan Tim" Danbury Mint Collection
The "Michigan Tim" Danbury Mint Collection was purchased directly from Danbury, placed in airtight display cases in climate controlled room since new. No pets, no dust, no sunlight exposure.

Mint in the Box condition, paint finish is like-new as delivered by DM.

All models include their original title and care instructions.

Mint original boxes with no shelf wear that show they were well cared for in storage. There is no writing by the collector on the boxes.

Most of this collection has their original door, hood & trunk protectors, interior foam blocks and protective tissue inside the styrofoam.

You will not be disappointed with Tim's collection!
Part #: DM1597M

Condition: Mint in the Box w/ Papers

Price: $

249.00

Status: In Stock