Danbury Mint / 1956 Buick Roadmaster Riviera 4 Door Hardtop / DM DISCONTINUED / 1:24th Scale
Carlsbad Black/Seminole Red/Cameo Beige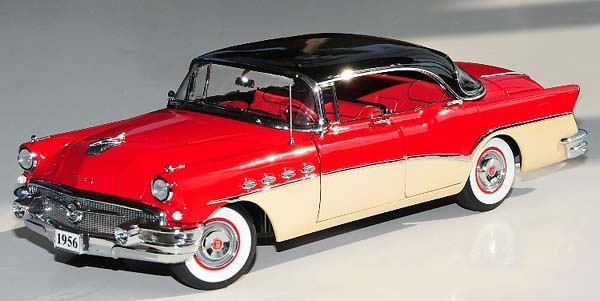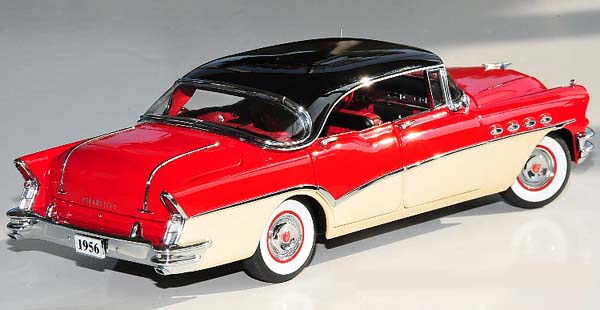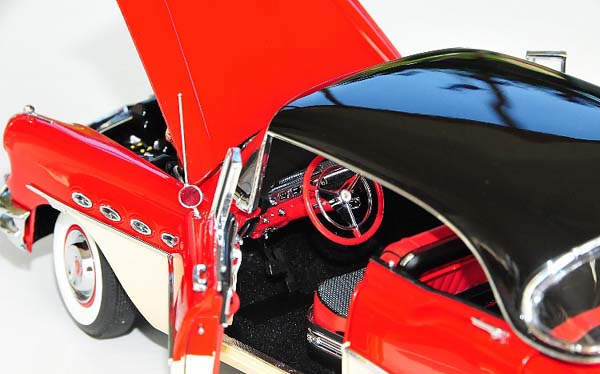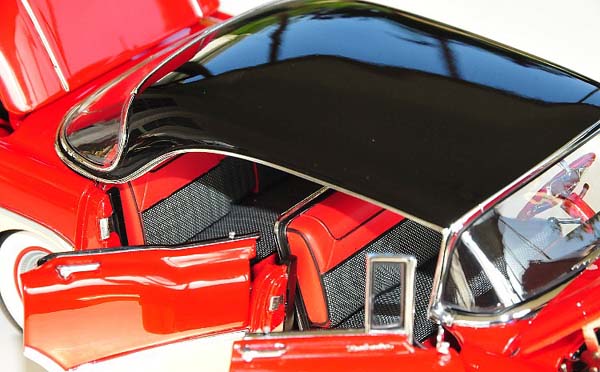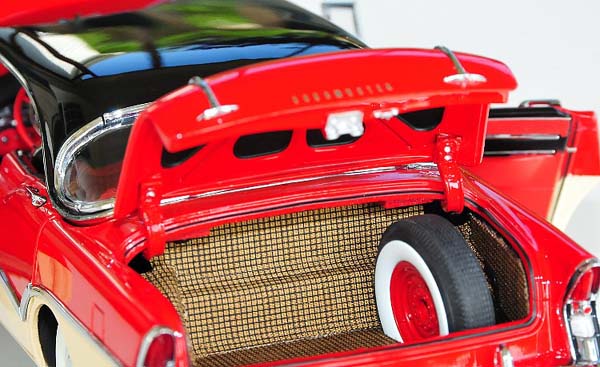 Scale 1:24; 9" in length.
Danbury Mint's first 4-door hardtop replica ever!

In the image conscious '50s, perhaps nothing sold cars more readily than style, something that the Riviera had in spades! This brand new, 4-door hardtop is a historic first, and it's one replica you simply have to own. Its fashionable tri-color paint is hand polished to capture every gleaming nuance of the Harley Earl-era stylistic hallmarks. And then there are those details that belonged only on the top-of-the-line Roadmaster series - the thinly chromed headlight trim, the fender mounted "gunsight" ornaments and the twin chrome rear deck runners – all reproduced with breathtaking realism.

Open one, two, or all four doors and soak up the lounge-like red and black interior. With star-pattern nylon and Cordaveen upholstery, a fold-down rear seat armrest, chromed roof bows and even a glare-proof rearview mirror, you'll be immersed in 50's designer luxury! This first ever 4-door replica, crafted from more than 325 parts, represents die-cast model making at its best!
Part #: DM1622M
Condition: Mint in the Box w/ title, care & brochure
Price: 0.00
Status: SOLD! Thanks Chuck