Danbury Mint / 1932 Cadillac V-16 Fleetwood Sedan / Limited Edition / DM DISCONTINUED / 1:24th Scale
Blue & Black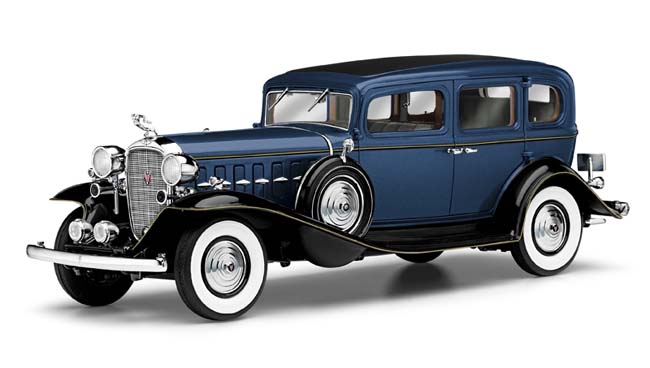 Image shown is a file photo, if you would like pictures of the actual car for sale, call 800-227-7301 or email your request.
Scale 1:24; 9" in length.
The year was 1932. The Great Depression was in full swing. Countless fortunes had been lost and times were tough. However, if you were one of the lucky few who had been spared, your '32 Cadillac Fleetwood let the world know you were still "in the money." It was a huge, handsome vehicle and was powered by the first-ever 16 cylinder engine – a revolutionary design heralded as a "work of art." Production of this 75th anniversary tribute is limited to just 5,000 models and they are sure to sell out quickly.
Part #: DM1525M
Condition:
Price: $0.00
Status: Out of Stock