Danbury Mint / 1964 Aston Martin DB5 Saloon - James Bond 007 / DM Discontinued / 1:24th Scale
Silver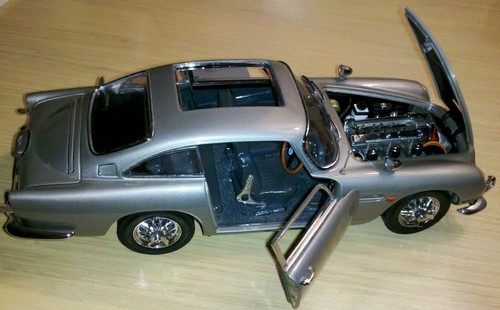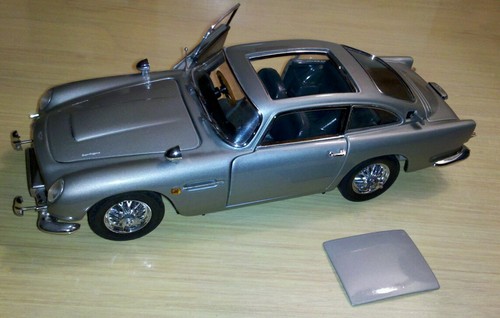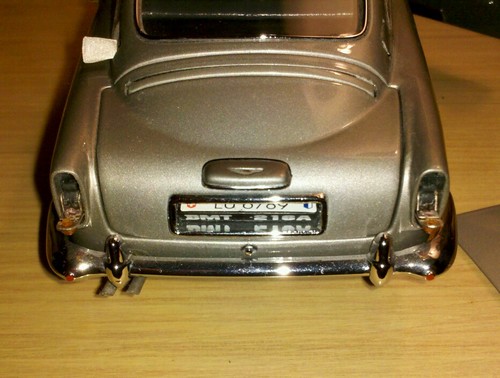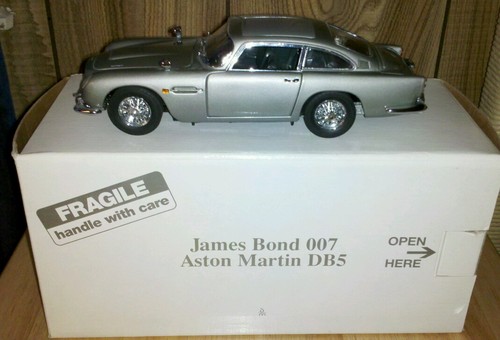 This model features open doors, hood, trunk and operating steering. It features all the 007 goodies from the movie "Goldfinger" including oil slick behind tail light, machine guns up front, rear window bullet shield ( which retracts) extending wheel spinners and ejector seat.
from the "The Capitol City Estate" Danbury Mint Collection
This storage find was purchased directly from The Danbury Mint & most boxes were only opened for inspection, then stored never displayed.

Original tissue and packing materials are intact with most models.

Most models I inspected are Tier 1 condition - New Old Stock (NOS Mint in the Box) , a few were covered displayed Tier 2 ( excellent )

Like-new paint as delivered from Danbury Mint.

*Danbury Title and Care Instructions WERE NOT INCLUDED WITH THIS ESTATE, However I will include a title if I have them in my files*.

Excellent to good condition original boxes with no writing, although some boxes show storage wear or discoloration.

This is a bought- then- stored Danbury Mint collection. You won't be disappointed! capd1
Part #: DM921M
Condition: Like new storage find-Mint in the box, PERFECT PAINT NO RASH. INCLUDES 007 title & separate operating instructions folder.
Buy it Now Price: 295.00
Status: In Stock