Danbury Mint / 1970 Oldsmobile Cutlass 442 Coupe / Limited Edition 5,000 / 1:24th Scale
Galleon Gold w/ Black Stripes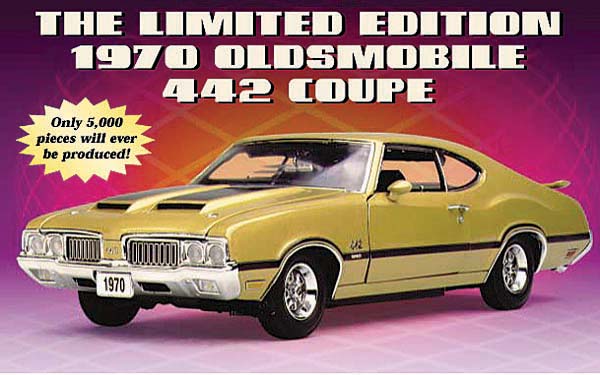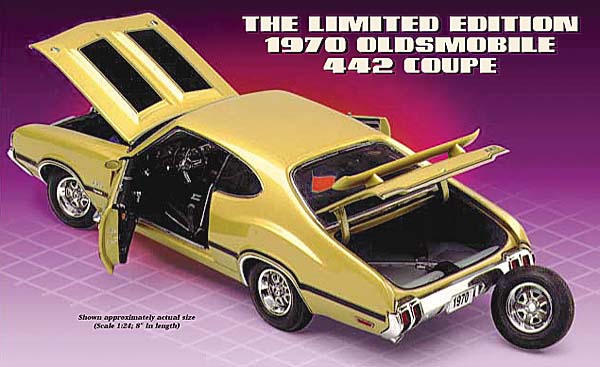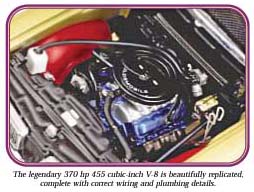 from the "GoldenGateGold" Danbury Mint Collection
This collection was purchased directly from Danbury Mint and placed in climate-controlled, spare room storage or properly displayed in air-tight glass display cases. No smoke or sun exposure, from a pet-free household.

Paint finish is like-new.

All models include title with original owner's name, care instructions, and many include a color mailer or brochure.

Mint condition original boxes that show they were well cared for.

Most models have door, hood & trunk protectors, interior foam blocks and protective tissue inside the styrofoam.

All photo-etched emblems are intact.

Meticulous, executive collector owned. The condition of the models, boxes and literature all reflect his devotion to the hobby.
Serial #1651
Part #: DM1421M
Condition: Mint in the Box w/ Title & Care Instructions
Price: $150.00
Status: In Stock