Danbury Mint / 1971 Plymouth Hemi Cuda Convertible / DM DISCONTINUED / 1:24th Scale
Sno-White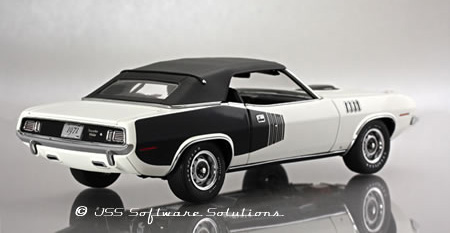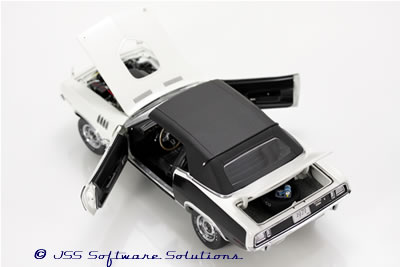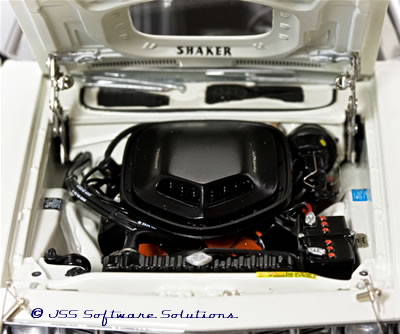 Was it worth the wait? I think so and so will you. Truly destined to become a classic; the Danbury Mint ''Hemi'' Cuda is one model you need in your collection to finish off your muscle car group. The Danbury Mint Cuda has it all, color, stance and style. Was there ever any doubt? When it comes to attention to detail the Danbury Mint has that department covered. And the Danbury Mint didn't forget you gear heads either; they concentrated on the bling in that department too.
from the "Dan King" Danbury Mint Collection
This collection was purchased directly from Danbury Mint and placed in storage. It appears that they were never removed from their original boxes, and never displayed.

The paint finish is like-new.

Some models include paperwork, some do not. See the description below.

Mint condition original boxes without any shelf wear.

Most models have door, hood & trunk protectors, interior foam blocks and protective tissue inside the styrofoam.

All photo-etched emblems are intact with protective acrylics.

Satisfaction guaranteed!
Part #: DM1554M
Condition: Mint in the Box, No Papers
Price: 0.00
Status: SOLD! Thanks Bob