Danbury Mint / 1950 Ford Crestliner / 60th Anniversary Edition / 1:24th Scale
Hawaiian Bronze Poly and Dark Brown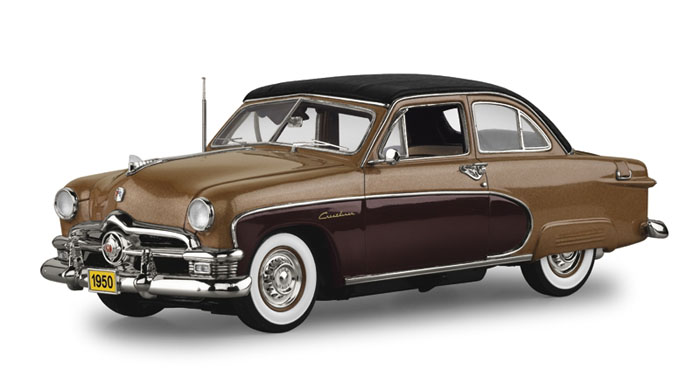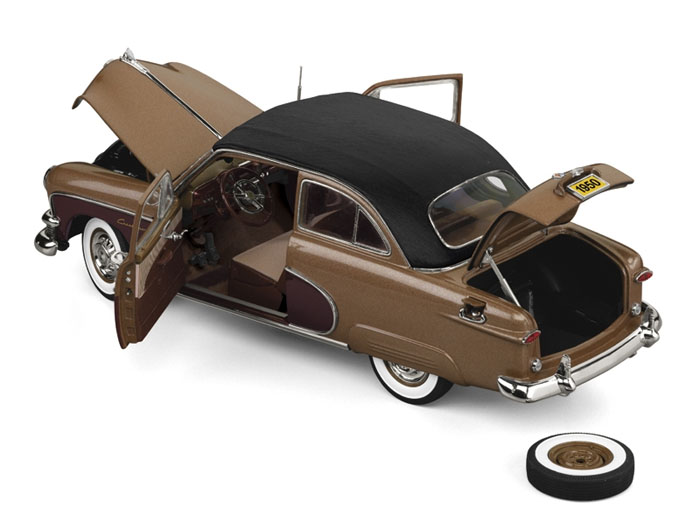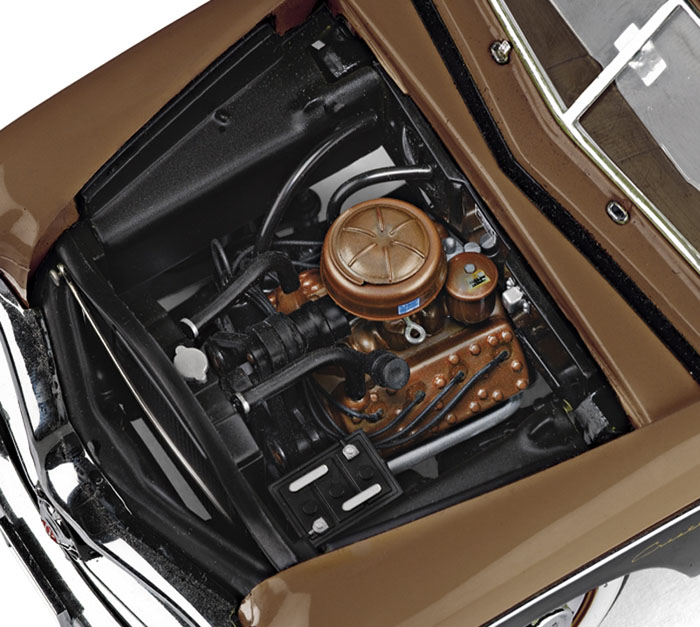 Scale 1:24; 8-1/2" in length.
Now in rich Hawaiian Bronze!

Everywhere you look, you'll find delicate, true-to-scale accents and accessories, including the modernistic hood ornament and hood sweep, the foil script, the guards on door handles and gas filler (the door really opens)!

Pop open the hood -- yep, that prop rod actually works -- to find the sensational 239 cubic inch 100hp V-8, fully detailed and "rarin' to go"! You'll also be impressed by the undercarriage drivetrain components, gas tank, opening trunk and exhaust -- everything is done up just as it was. Plus, we've included many amazing working parts, with pivoting sunvisors, tilting front seat backs -- even the suspension works!

A plaque noting the special occasion of this edition is affixed to the undercarriage of each replica.
Part #: DM1618M
Price: $0.00
Status: Out of Stock