Danbury Mint / 1958 Plymouth Fury Hardtop / From the Stephen King movie "Christine" / 1:24th Scale
Toreador Red w/ White Roof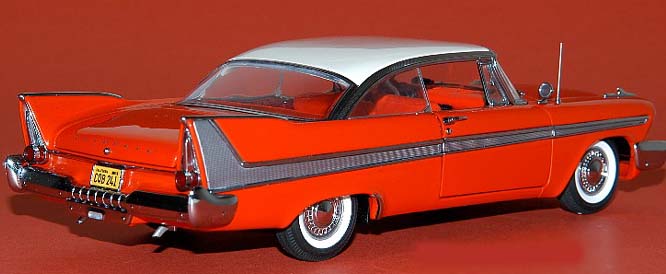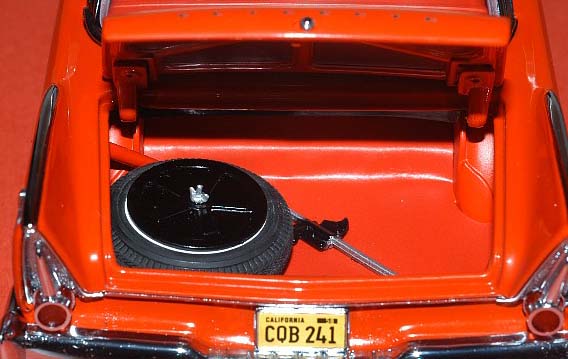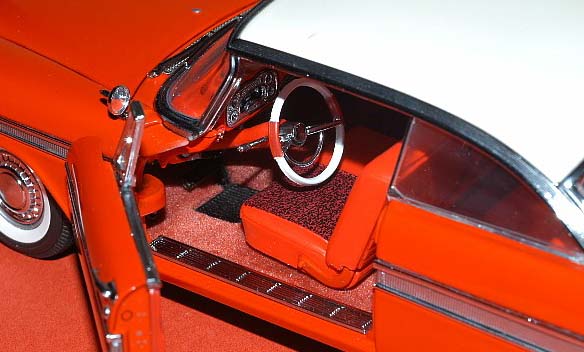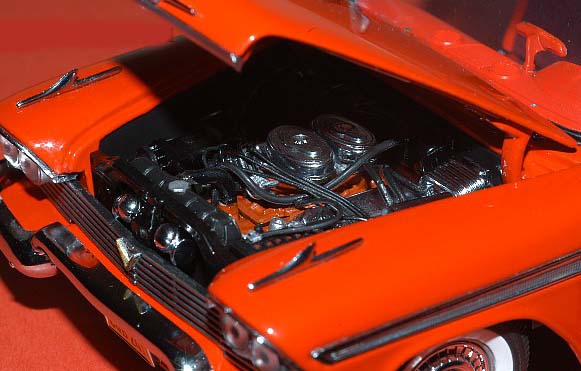 Actual Christine owned by Martin Sanchez, California.
"Hell hath no Fury like......The authorized die-cast replica of the murderous 1958 Plymouth Fury from the legendary Stephen King novel and film.
The moment Arnie Cunningham first laid eyes on Christine, he fell in love with her. Soon, those close to Arnie could see Christine's hold over him. It wasn't long before people started turning up dead in Libertyville. Christine's evil nature wasn't the only thing that set her apart from other Furys. From her unique paint job ( no 1958 Furys left the factory in red) to her chromed 350 Golden Commando engine. Christine is a stunning example of Danbury Mint's commitment to remain #1 in the 1:24 precision diecast field. Features: Dual 4 barrel 350 Golden Commando V8 with chrome valve covers and air cleaners, luxury red interior with precision dash cluster, fully working suspension, front wheels that steer, opening doors and trunk.
Christine™ & © 1983 Columbia Pictures, Inc. All rights reserved.
Part #: DM1375M
Condition:
Price: $0.00
Status: Out of Stock