Danbury Mint / 1968 Ford Mustang GT - "Bullitt" / DM DISCONTINUED / 1:24th Scale
Highland Green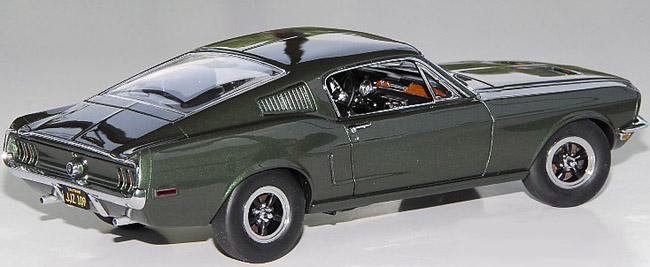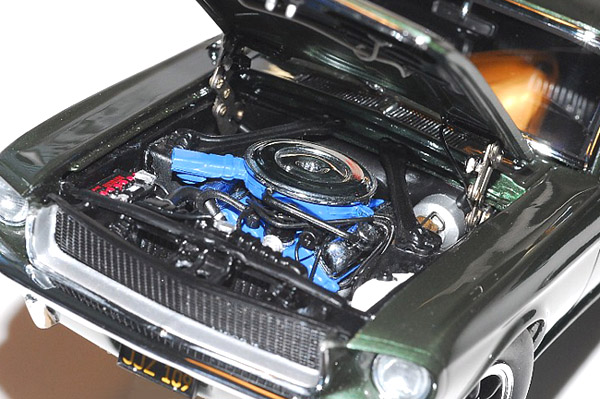 PICTURE SHOWS NO ANTENNA. THERE ARE 2 VERSIONS. ONE VERSION WITH THE CORRECT REAR ANTENNA & A FRONT FENDER VERSION.
This is the classic we all have been waiting for BULLITT and now it's here, what's not to like about it. If there is room for only one Mustang in your display this one should be it.
Loaded with detail, from its tires and rims to the famous louvers on its side, it has it all.
from the "Ohio Muscle" Danbury Mint Limited Edition Muscle Car Collection
According to the original collector- seller, the models in this collection were purchased directly from the Danbury Mint and returned for an exchange if the collector was not happy with their fit & finish.

They were then placed in their own individual model cases which locked them in to keep them virtually dust free and away from the sun! Pet & smoke free household.

I would rate the overall condition of this collection as #-1 or strong #2+, Mint in box or near mint .

The paint finish is like-new as delivered by DM without any incorrect handling causing humidity-based paint rash.

Most models include title &/or care instructions

Most of the original boxes are in near-mint condition.

We proudly present this exceptional muscle car collection to you, Satisfaction Guaranteed, we pay for return postage if you're not happy! I'm confident that once you purchase one, you'll want to come back for more but don't delay! They will sell out fast. OMDM
Part #: DM1531M
Condition: Mint in the box w/ Title & care instructions
THIS IS THE CORRECT RIGHT REAR QUARTER PANEL REAR ANTENNA VERSION THAT STEVE MCQUEEN USED IN CHASE SCENE!
Price: 495.00
Status: In Stock