PhillyMint Diecast / 1967 Ford Mustang GT Convertible / Limited Edition / 1:24th Scale
Wimbledon White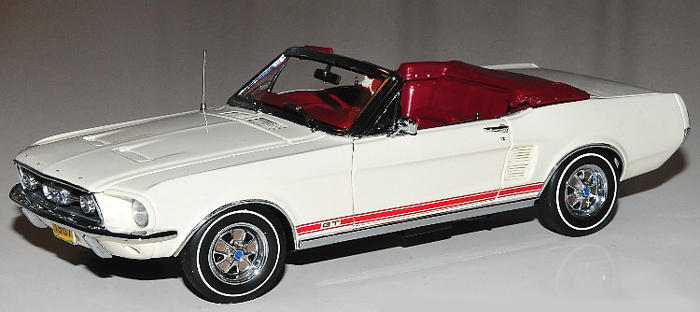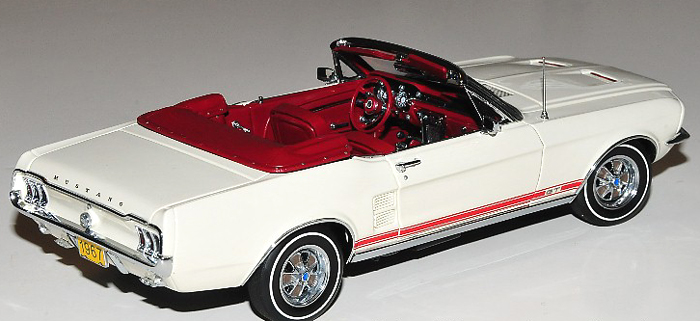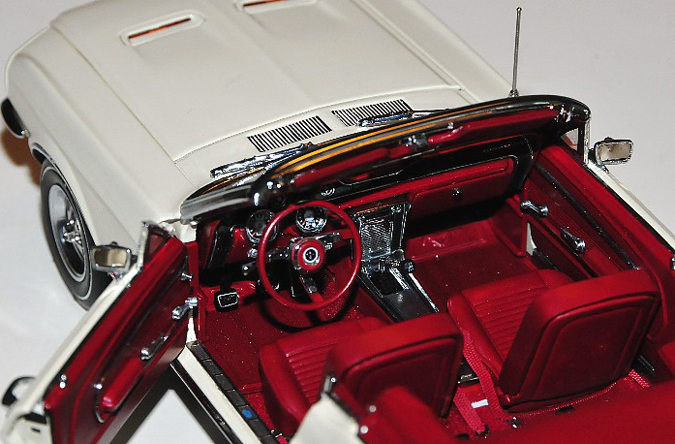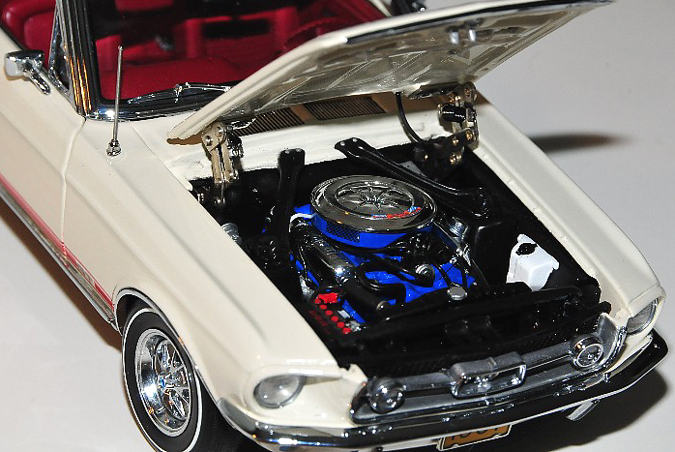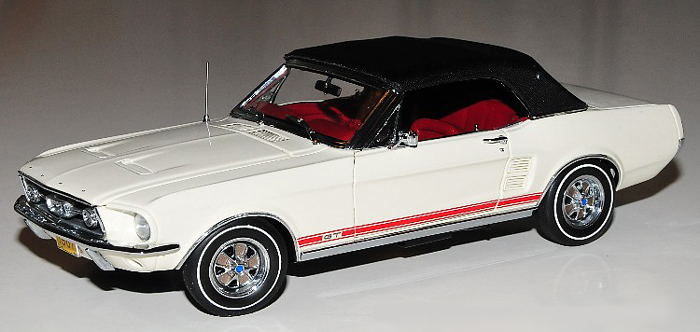 Images shown are file photos, if you would like pictures of the actual car for sale, call 800-227-7301 or email your request.
Scale 1:24; 7-3/4" in length
If you have room for one more Pony in the stable then you want to lasso this one; itís a beauty.
There is something about a white car which appeals to me. Is it the contrast of the interior color and such? I donít know. But done right, a white car is gorgeous, and this is one of those; itís really done right.
The Danbury Mint Mustang has many working features: steering, doors, hood and folding seat backs, all done right. The model even comes with an up-top for those of you that like to change your collection around from time to time.
The amount of minute detail throughout this replica is mind-numbing unbelievable, just look at this interior shot if you think I am toying with you; Iím not. The engine detail is so realistic, you expect it to run; I did.
My take on this replica is it is a keeper, and I would recommend that you add it to your collection. The DM Mustang is really well executed and one of the better images of this model that we have seen.
Part #: DM1610M
Condition:
Price: $0.00
Status: Out of Stock