Danbury Mint / 1960 Ford Thunderbird Convertible / Anniversary Edition / 1:24th Scale
Adriatic Green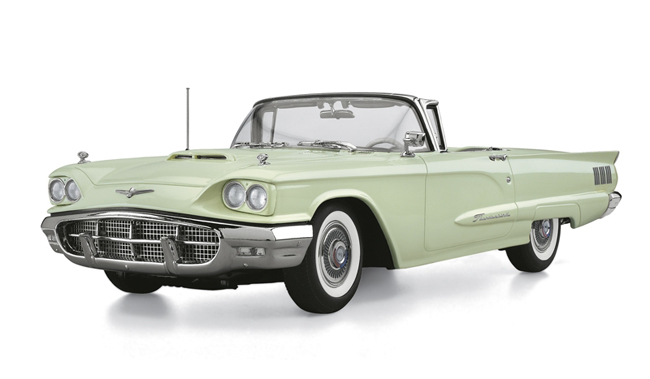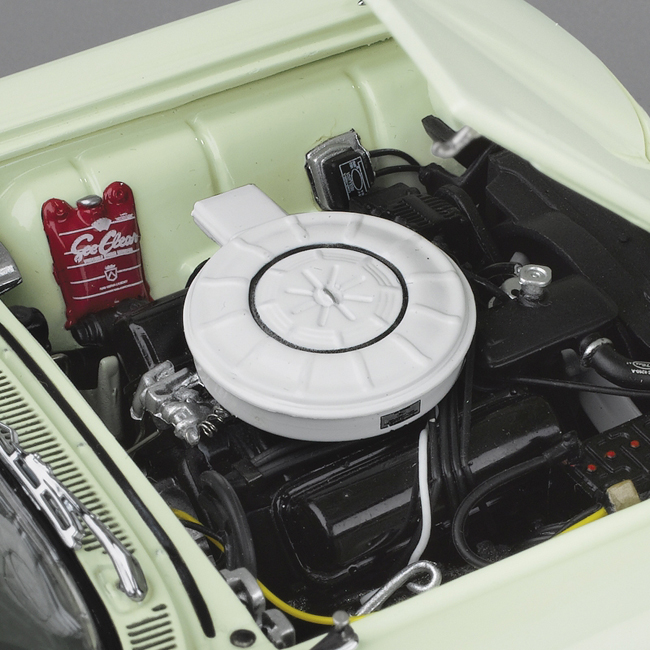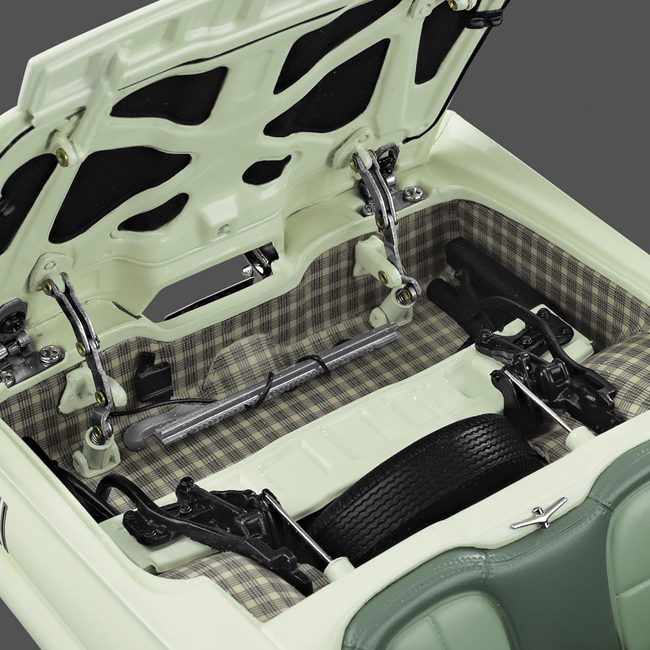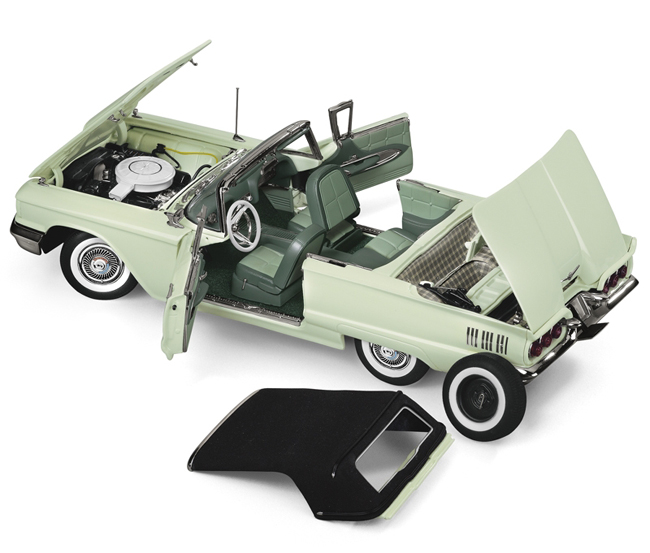 Scale 1:24; 8-1/2" in length.
Special Golden Anniversary Edition
Introducing the "Squarebird" Thunderbirds in 1958 stands as one of the wisest marketing decisions Ford has ever made. The T-Bird truly took flight commercially when it was transformed from the classic but cozy two-seat roadster into an ultra low, ultra chic four-seater. By 1960, the trend-setting design had been honed and tweaked and greatly improved, making it the largest sales success of Squarebirds' three-year reign. The production run of our special Golden Anniversary Edition, in stunning Adriatic Green, will be limited and brief, so hurry to secure one!
from "Ed's FoMoCo" Danbury & Franklin Mint Collection
The models in this exclusive Ford Motor Company collection were purchased directly from the Mints and placed into Danbury Mint 6 & 12 car enclosed display units, virtually airtight. They were adult owned from a pet-free & smoke-free household.

Since the models were properly displayed, the paint is virtually free of any humidity based rash.

Most models include papers (see below for exactly what is included).

The original boxes were properly stored and are in excellent to mint condition. Most FM boxes are bright white without postage.

Mint condition, beautiful paint, ready to display. Satisfaction Guaranteed!
Part #: DM1611M
Condition: Mint in the Box w/ Papers
Price: 0.00
Status: SOLD! Thanks Mike.