Danbury Mint / 1951 Ford F-1 Pickup / 1:24th Scale
Silvertone Gray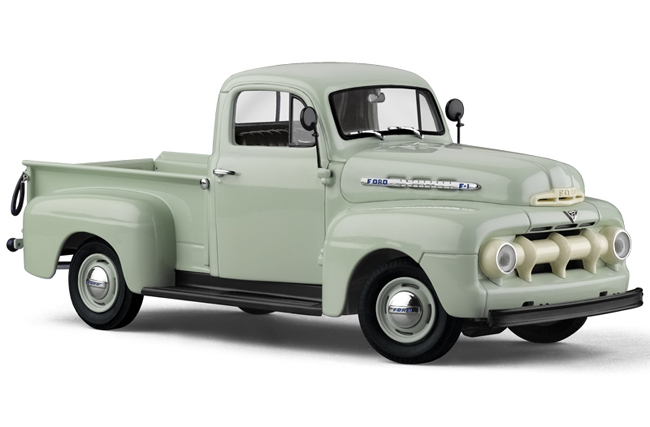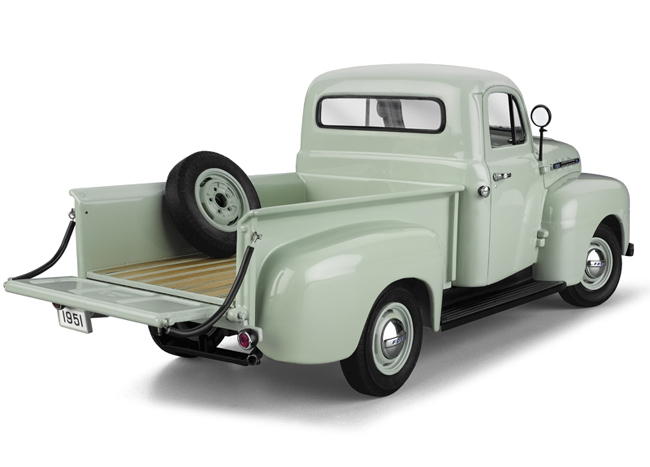 Scale 1:24; 8" in length.
In 1948, Ford introduced its new line of post-war trucks led by the F-1, the premier model of the legendary F-series that continues to this day. By the time the 1951 model year rolled around, Ford decided to give the F-1 some additional style, impressively redesigning the front grille and hood area. Ford also introduced the "Five Star Standard Cab" package, boasting a large rear window, dual windshield wipers, an adjustable seat and — luxury of luxuries — a glove box. This facelift gave the F-1 a winning combination of style and muscle, leading to its vast popularity.
Part #: DM1621M
Condition:
Price: $0.00
Status: SOLD! Thanks Alan!