Danbury Mint / 1969 Ford Mustang Boss 429 Coupe / 1:24th Scale
Wimbledon White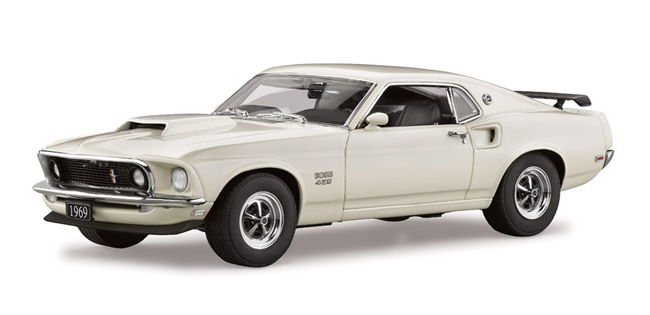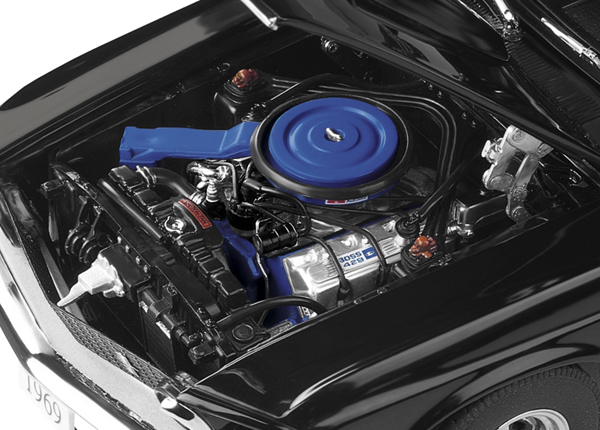 Scale 1:24; 8-1/2" in length.
When NASCAR told Ford it had to produce and sell 500 of its racing 429s before it would be allowed to compete, lucky buyers could finally get their hands on the baddest Mustang money could buy. The Boss's racecar origins were reflected in its monster "semi-hemi" 429 cubic inch engine, large tires for maneuverability and high-performance brakes that could slow the beast to a crawl in seconds. Demand for this new replica is sure to be through the roof so order quickly to avoid disappointment.

from the "Ohio Bob" Danbury Mint Collection
According to the seller, and in our opinion after inspection, these models were purchased directly from Danbury Mint and placed on display in a glass cabinet. They were adult owned and never played with, from a pet-free household.

This collection required Vinny & Nicole to perform light detailing to bring the models to near-mint condition. Since the paint finish was not subjected to improper storage (in their boxes), the paint is virtually rash-free!

Most models include title with original owner's name and/or care instructions.

This is an original-owner, first generation collection that is priced to sell.
Part #: DM1635M
Condition: Near-Mint in the Box w/ Papers
Price: $495.00
ClearancePrice: $395.00 (Save 20%)
Status: In Stock