Danbury Mint / 1935 Ford Pickup Vintage Hot Rod / 1:24th Scale
Red Oxide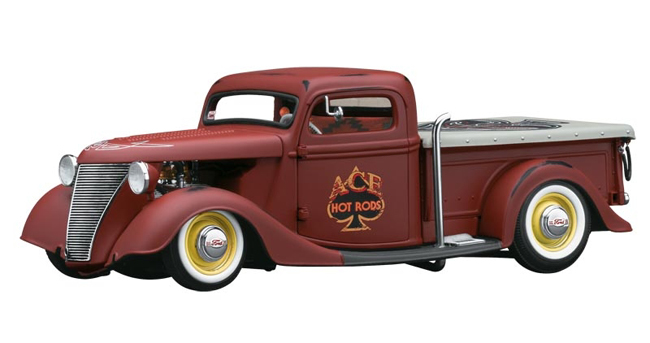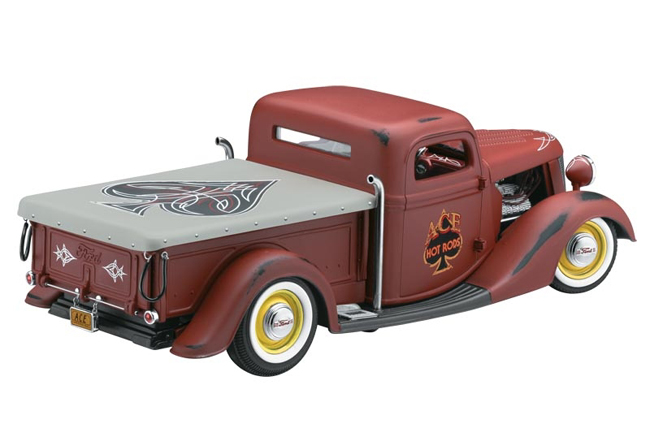 Scale 1:24; 7-1/8" in length.
"Ace Hot Rods" could be any small garage located off any main drag of any rural town. It doesn't matter where – what matters is the work they do. They can turn a worn out automobile into a chopped and dropped, screeching hot rod. Their latest creation – a slick pickup for company use.
The guys at Ace chopped the top and lowered the stance providing a bolder look. A set of whitewall tires and solid steel wheels were added…just to give it some color. The door panels are long gone and a southwestern blanket covers the tattered seat. Take a look at the weathered pickup bed…home to a new aluminum fuel tank. The stock engine was replaced with a hopped-up triple-carb flathead engine – the traditional hot rodder's favorite – backed up with a smokestack exhaust system installed behind the cab. And don't ask what color it's going to be when it's done…it is done!
Part #: DM1801M
Condition:
Price: $0.00
Status: Out of Stock