Franklin Mint / 1967 Corvette L89 Convertible / Independent Retailer / Limited Edition 750 / FM DISCONTINUED / 1:24th Scale
Sunfire Yellow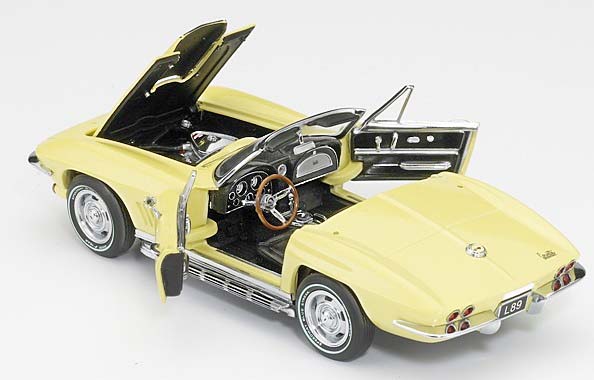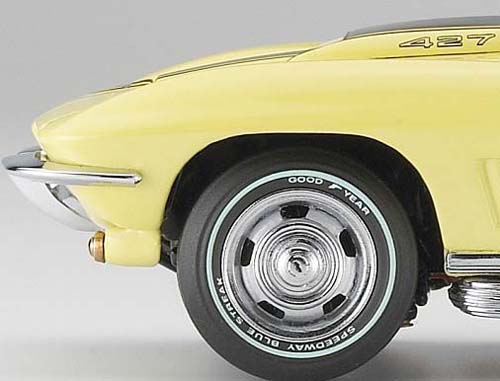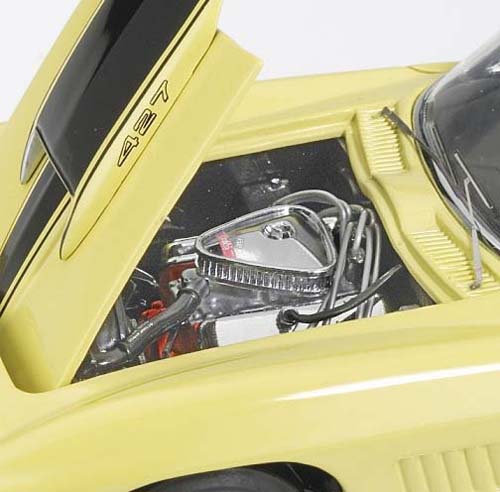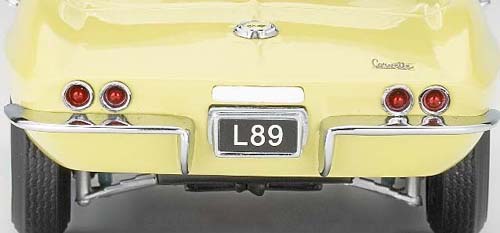 This is a repaint/limited edition release of the Riverside Red diecast model issued in 1990. (The 1963 Corvette Stingray split-window coupe subject was also released in two fiberglass versions.) In Ermine White with red interior, it is very striking and a pleasing model overall. There are only three modifications that I can find on this model when comparing it to the first diecast. The engine has received the silver, ribbed valve covers, marked as 340 for the 327, 340 horse power mill, the limited edition plate, affixed to the under side of the passenger's floorboard and the aforementioned color change. With new Franklin Mint Corvettes in doubt for the immediate future & only 2,500 made, this is a must have for the serious Corvette collector.
from the "Williams Estate" Franklin Mint Collection
The majority of this FM collection was purchased directly from Franklin Mint and either placed in spare room storage or enclosed display cases.

The paint finish is excellent without any dust.

Some of the models include paperwork. See the description below.

The overall condition of the boxes is excellent with marker I.D. on end flap.

Priced to sell, satisfaction guaranteed!
Part #: E151
Condition: Mint in the Box w/ Papers
Price: $220.00
ClearancePrice: $176.00
Status: In Stock