GMP / 1967 Ford Fairlane Streetfighter / Limited Edition 650 / 1:18th Scale
Silver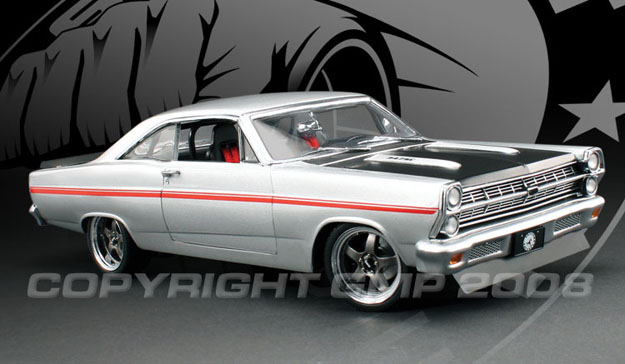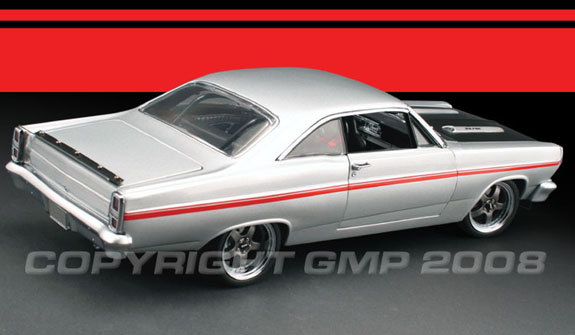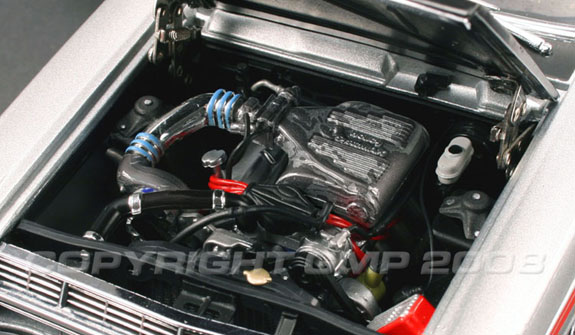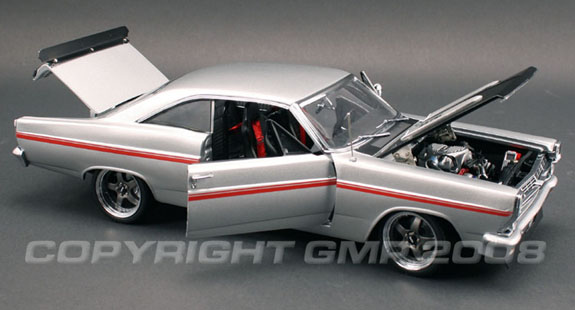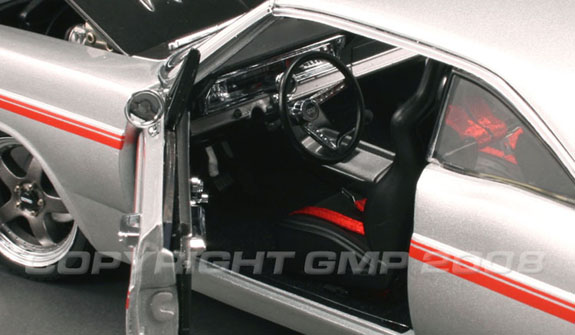 Race-Inspired 1967 Fairlane Hardtop come with blacked out hood and spoiler. The 347SC on the hood bulges can only spell t-r-o-u-b-l-e for any would be challengers wanting a piece of what this mean machine is packin'!
While the stock car style front and rear spoilers maximize downforce on the straights, the wide 18" Kinesis 5-spoke wheels and competition tires keep the big bodied Ford sticking through the chicanes! The competition big brake kit mounted behind the fat five spokes take it from GO to WHOA in a hurry, pal!
If that's not enough for ya, then step inside the office where all the business happens. Features such as an updated modern gauge cluster, track-pack gauge pod, and a monster tach in front of your face to help keep this beast's vitals in check. A set of competition racing buckets, racing harnesses, and roll bar keep you strapped in tight and safe while you get it done on the tarmac!
Other tough guy features include lightweight aluminum front and rear bumpers, blacked out trim, racing ignition, Holley SysteMAX engine system, custom fuel cell system, rear mounted battery box, and more!
Part #: 1801122
Price: $0.00
Status: Out of Stock