GMP / 1987 Buick Grand National GN/132 / Limited Edition 996 / 1:18th Scale
Black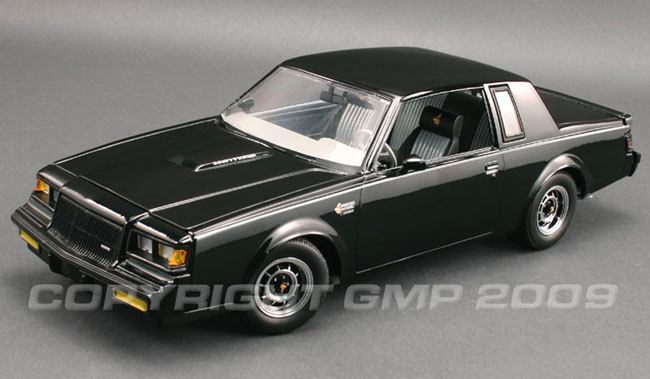 The year: 1987
New FBI director William Sessions puts the pedal to the metal.... or did he?
Fact or Fiction? YOU DECIDE!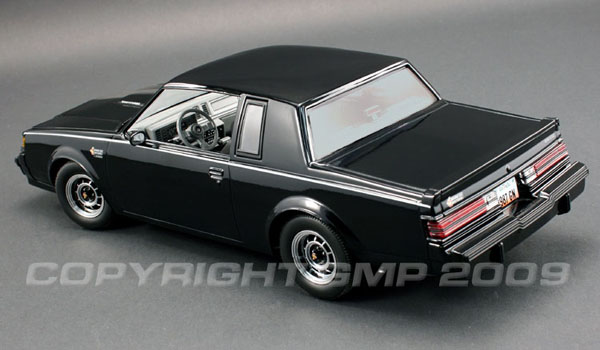 A shipment to a GM dealership in Missouri from Pontiac Operations included an unusual vehicle which was quickly purchased by a customer. Curious about some of the options on the car, the customer contacted various branches of GM, but none could give him... or wanted to give him... any information on the car.
The car was equipped with some strange options including: a 145 MPH speedometer; white body stripes; an unusual number on the decklid, indicating it was from some kind of fleet... none of which were found on regular production Regals.
The customer eventally contacted the FBI, and imagine his surprise when he learned that the FBI "may have" ordered some from Buick and did not pick them all up, so they were somehow made available to this particular dealer!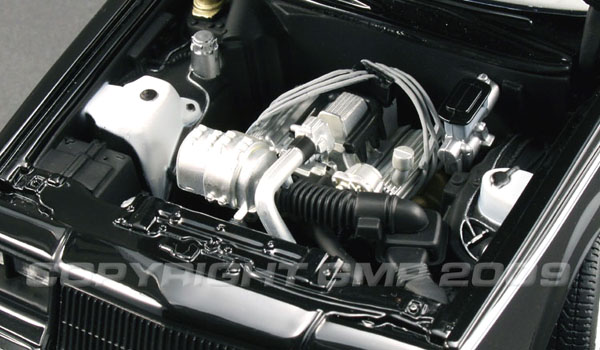 Under 200 of these unusual cars were built by Buick for 1987. Note that these cars do not "shut off" at 124 mph like all Turbo Regals do, indicating a special eprom chip. Numerous part numbers and codes on the motor and transmission are unique only to this model.
The car was track tested and ran 8.62 seconds at 78.92 mph in the 1/8 mile!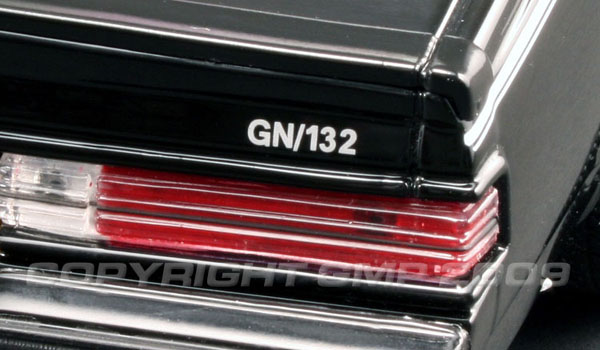 '87 GRAND NATIONAL FEATURES INCLUDE
Gloss Black Exterior with Special White Stripes and Trunk Decklid Identification

Detailed Gray Interior with Console Automatic Shifter

Opening "Power Bulge" Hood revealing Plumbed & Wired 3.8 L Turbo Buick Powerplant

Buick GN Turbo 6 Emblems on Front Quarter Panels

Soft-touch Radials with Grand National Wheels

Accurately Detailed Undercarriage

... and much more!
Part #: 1800223
Price: $0.00
Status: Out of Stock