GMP Masterpiece Collection / 1965 Corvette Sting Ray Convertible / Limited Edition / 1:18th Scale
Red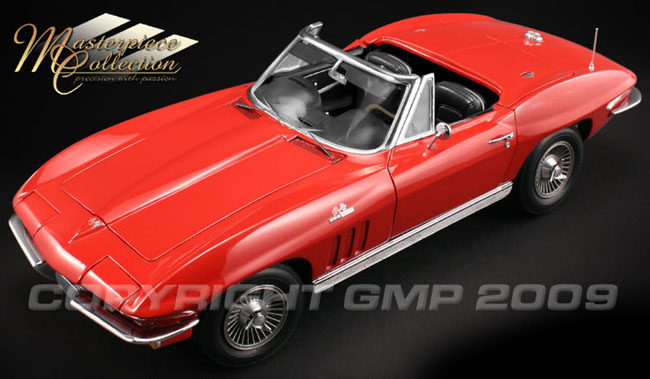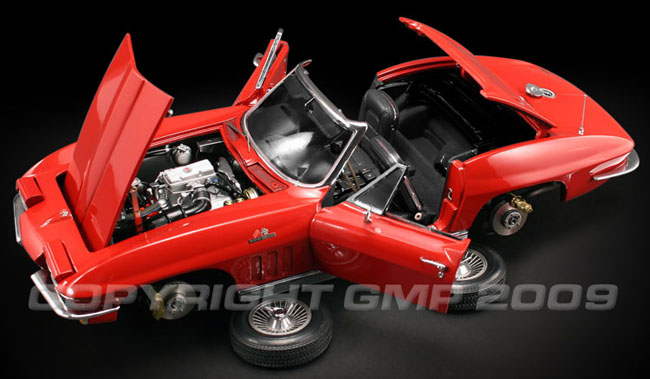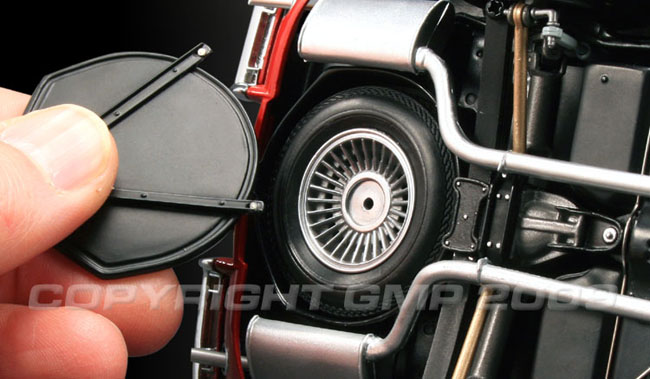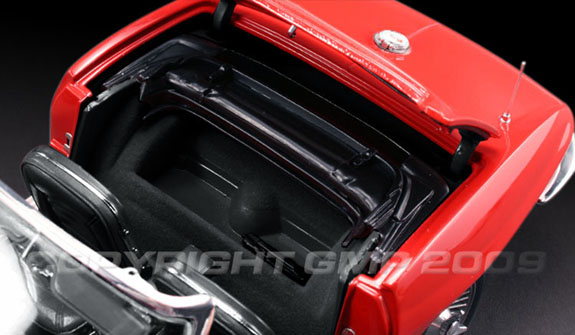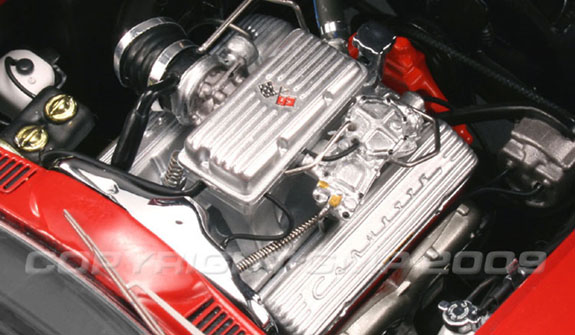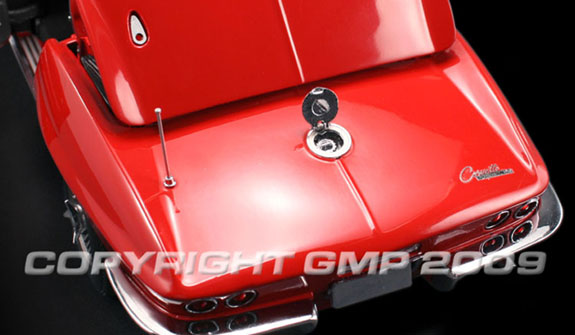 Features Include:
Plumbed and Wired Fuel Injected 327 Cubic Inch Powerplant

Four Speed Floor Shifter.... really moves!

Removable Wheels/Tires

Opening Rear Spare Tire Storage with Removable Spare Tire

Working Suspension

Accurately Detailed Undercarriage and Exhaust System

Rotating Drive Shaft and Half Shafts

Poseable Steering

Tilting Bucket Seats that Slide on Tracks

Opening Glove Box

Operating Window Cranks and Windows

Detailed Instrument Panel and Dual Cowl Dashboard

Opening Doors with Accurately Detailed Hinges

Rotating Headlamps

Opening Hood and Rear Tonneau Deck Reveals Realistic Folded Soft-top

Removable Black Convertible Up-top

Opening Gas Filler Cap

... and much, much more!
Part #: 1800701
"Vinny's Used Car"
Condition: Excellent in the Box - Missing owner's manual, plaque, and 1 parking lense
Status: Out of Stock