GMP Masterpiece Collection / 1965 Corvette Stingray Coupe / Limited Edition / 1:18th Scale
Nassau Blue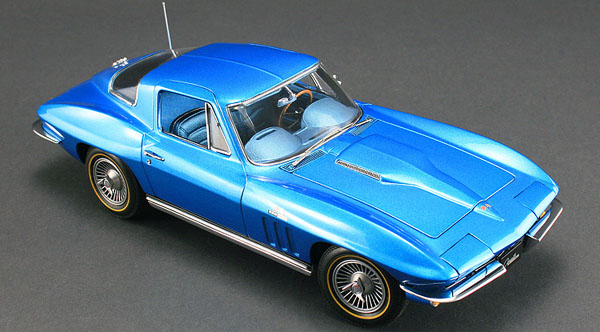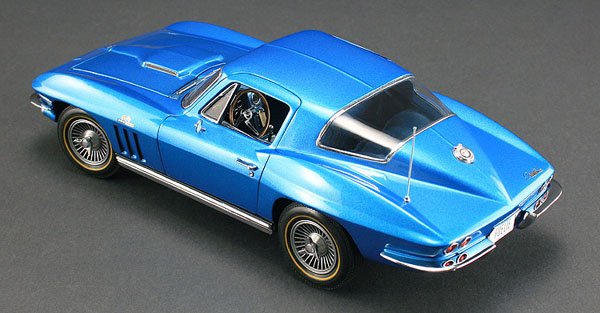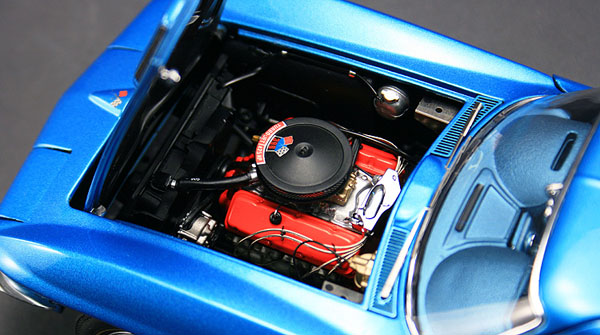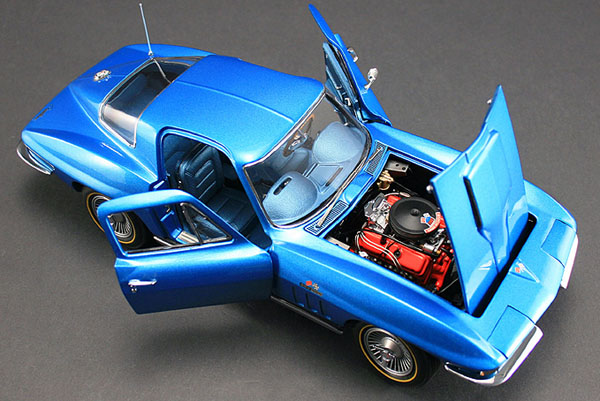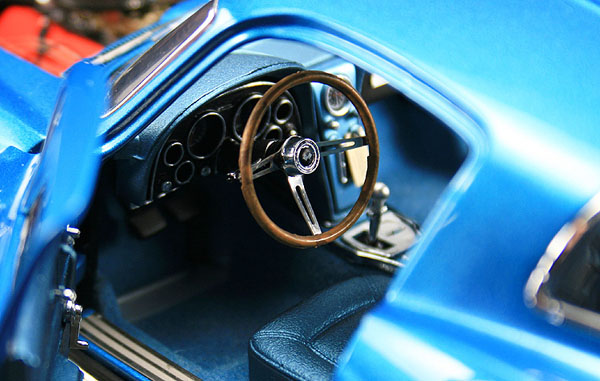 Since the introduction of the Corvette name in '53, the name Corvette was known as the best of the American sports cars at the time. '65 saw the introduction of a new big block option, the legendary 396. The power it made rivaled any muscle car on the block and was sung about in numerous songs of the time. GMP has recreated that piece of history in stunning 1:18th scale. This is the most accurate Corvette model on the market. With it's beautiful flowing lines and featured packed options, this will have you wishing you could hop in and drive away! This is a limited run and will surely sell out quickly so get your order in today!
Features Include:
Plumbed and Wired Engine

Serialialized Plate

Diecast Metal Body

Real Metal Leaf Springs

Poseable Visors

Moveable Shifter.... really moves!

Removable Wheels/Tires

Working Suspension

Rotating Halfshafts

Poseable Steering

Tilting Fropnt Seats

Fabric Seatbelts

Opening Glove Box

Operating Window Cranks and Windows

Opening Doors with Accurately Detailed Hinges

Pop Up Headlights

Opening Fuel Filler Door

... and much, much more!
Part #: 1800702
Price: $0.00
Status: Sold Out!!