GMP / 1932 Ford Roadster Diecast Model Kit / 1:18th Scale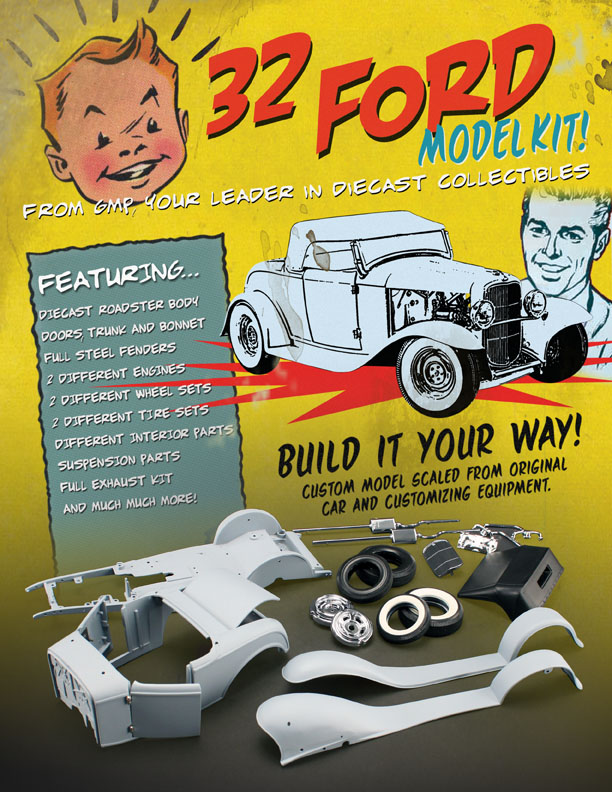 GMP is taking you back, back to those childhood days of model building with this new roadster model kit! Included in this kit are all the parts and pieces you will need to create a one of a kind '32 just for you! This kit was created from our '32 Ford models with all the great parts and pieces you know and love. The body and frame are primed and ready for paint! The kit will require a general knowledge of model building since it is totally customizable to suit you with no wrong way to make it! Go back to being a kid again with this great kit from GMP!
Features Include: - diecast roadster body - doors, trunk and bonnet parts - a set of full steel fenders - full frame bottom - 2 different engines and parts - 2 different wheel and tire sets - interior parts and pieces - full exhaust kit with headers and so much more!
Part #: G1805021K
Price: $0.00
Status: Out of Stock