Vinny's "Used"Cars
Classic Cars of the 50's Part I & II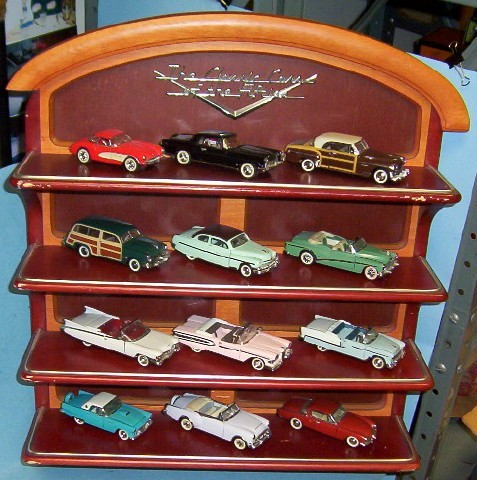 Part I Shelf Included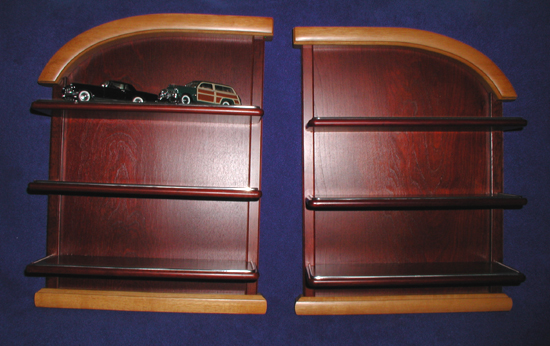 (Pictures are for reference only. These are not the condition of the shelves and cars being offered.)
Cars Included:
Part I
Part II
1956 Chevrolet Bel Air Nomad Wagon
1958 Chevrolet Corvette
1951 Hudson Hornet (Roof antenna missing)
Part #: FM50set143
Condition: We're offering this set of Franklin Mint's 1:43rd scale "Cars of the 50's" collection as a package deal. This includes all 24 cars that were a part of the original set (Part I and Part II). The models were well cared for however, they were displayed and require cleaning and detailing. The paint is in very good condition with no serious paint rash. The package will also include all of the original boxes and color paperwork, the wooden display shelf and extension shelves (pictured), the original color sales brochure, and the blue hard bound color illustrated book.
Original Franklin Mint Retail Price: $1,320.00 ($55 each)
Our Price: $375.00
Status: In Stock