Vinny's "Used"Cars
Danbury Mint / 1959 Cadillac Eldorado Seville Hardtop / Limited Edition / 1:24th Scale
Black w/ Red Interior & Black Vinyl Top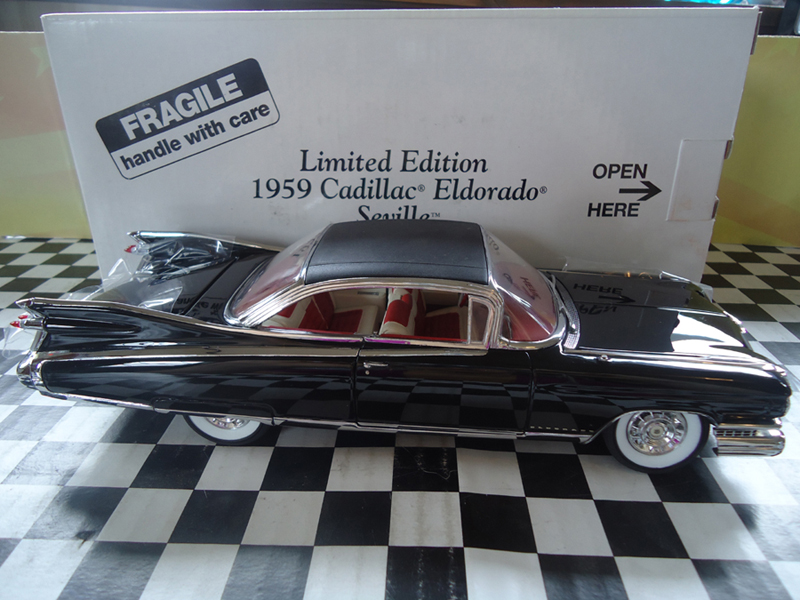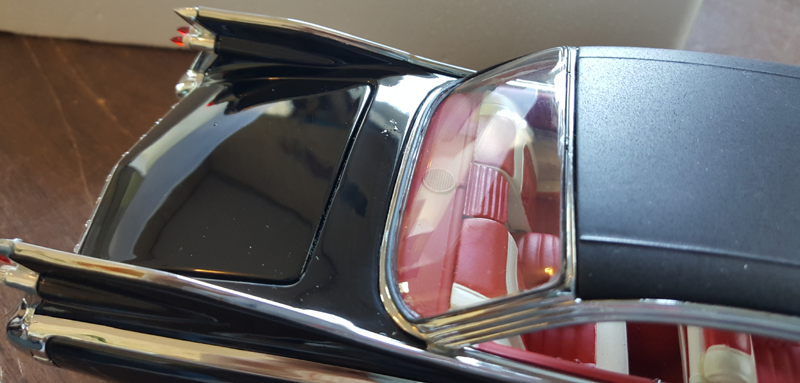 See bumps on paint finish above.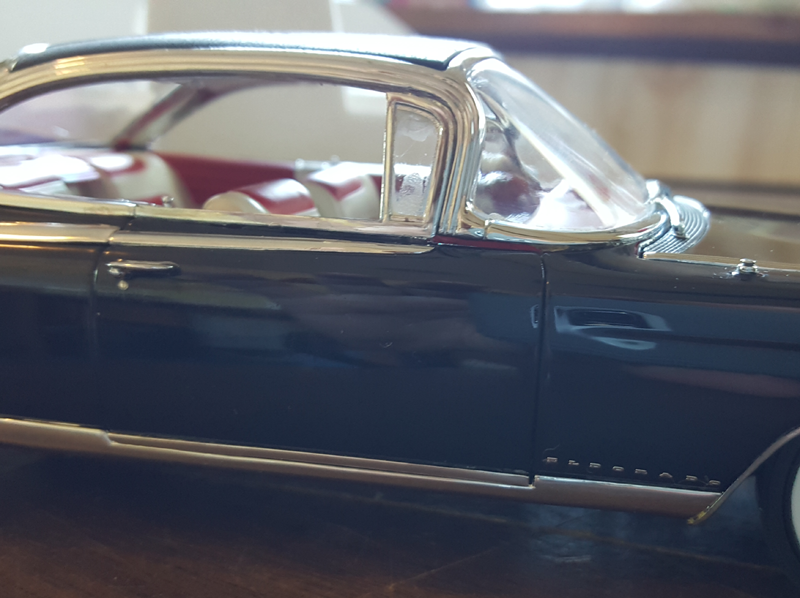 See smudges on vent window above.
Part #: DM1369M
Condition: Near-mint in the box with title, care instructions, and color flyer. This rare, hard to find Danbury Mint Cadillac was only available to those collectors that subscribed to the entire Danbury Mint Cadillac collection. The example being offered for sale was just removed from long term storage, never displayed. The black paint finish is near-flawless with virtually no paint rash with the exception of two very tiny bumps or blisters on the panel between the trunk lid and the rear window (see photo). Also, either the factory or the previous owner did a poor job of gluing the passenger vent window. It has two smudges on it and I swear it wasn't me! We have sold other '59 Cadillac Eldorado Seville Hardtops for $600, lesser examples are available on eBay for less price but we feel this model is priced fairly at $349. This heavy model is ready to proudly display in your collection. Serial #114 is awaiting its new home.
Price: $249.00
Status: In Stock