Vinny's "Used"Cars
Danbury Mint / 1966 Corvette Convertible/327-350HP / Limited Edition 5,000 / Discontinued / 1:24th Scale
Mosport Green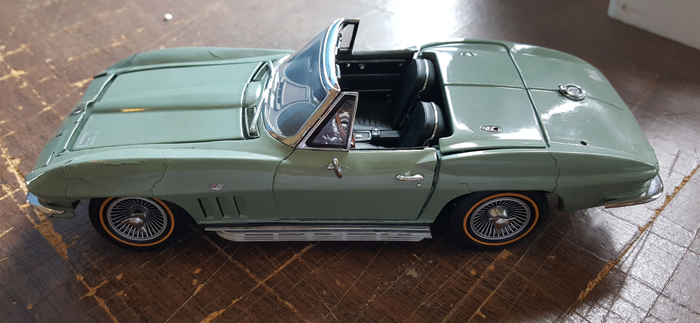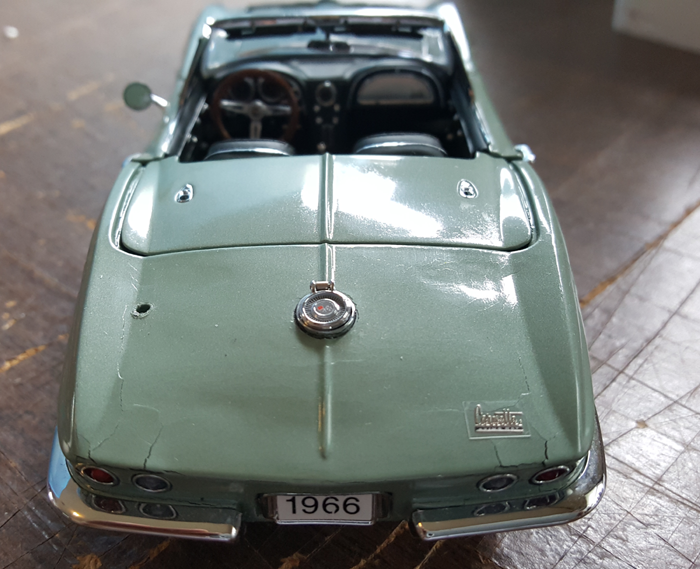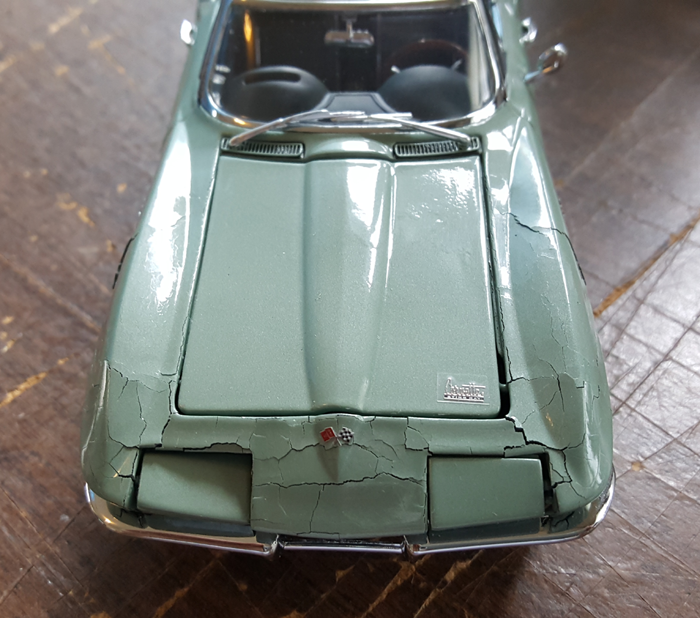 (Photos are of actual model for sale)
Part #: DM1385M
Condition: Serial #1269 of 5,000. This hard to find Limited Edition Danbury Corvette has been in storage since new. However, if you are in tune with Danbury 1/24 Corvette releases, you are probably aware that the paint finish on virtually all of these Mosport Green models were defective from the factory due to painting over un-cured or defective diecast.
The model has the following issues:
The passenger door is off its hinge, the driver's door is very stiff and will probably break off with repeated openings.

As seen in the photographs, the diecast and paint on the front end is cracked and probably very brittle. The rear deck is also beginning to deteriorate.
The removable hardtop is included.
Price: $45.00
Status: In Stock