Vinny's "Used"Cars

Vinny's Used Cars, a PhillyMint tradition since 1992. They can be displayed proudly as "3-footers" (from three feet away, they look great). Ambitious modelers & do-it-yourselfers can rub out & polish imperfections where noted. In many cases, the paint is like-new, mint in box. Please read the descriptions for details.
Cars of the 50's Part II w/boxes & papers. 11 cars ( the 56 Nomad is missing)
Displayed will need cleaning but not that bad. $195.00 or b/o
The 2 left & right shelf extensions are included New In Box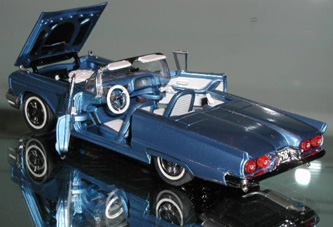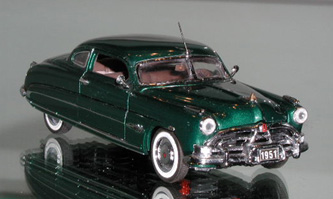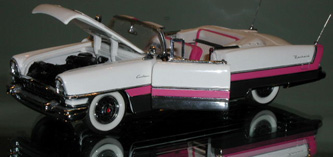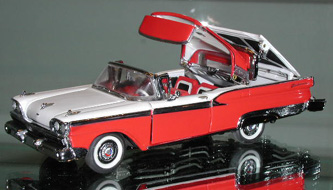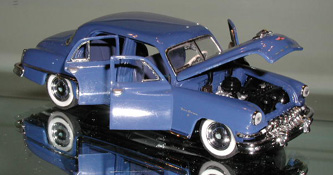 Packard antenna missing and other one bent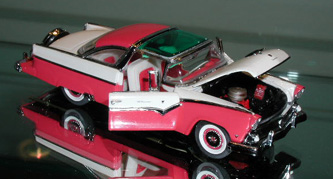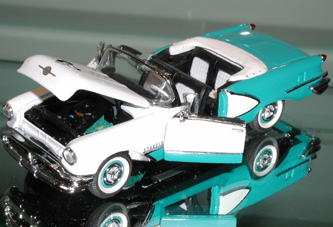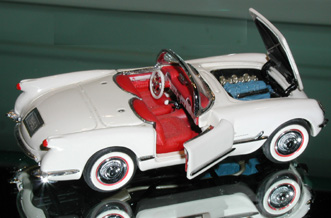 Corvette rear bumper needs regluing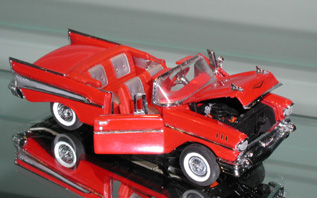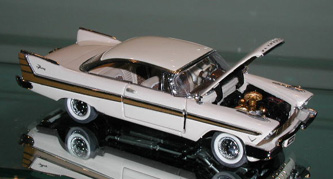 Part #: 50sPartII
Condition: Good Condition #2-3.
Price: $195.00
Status: In Stock