Vintage Danbury Mint
B Thru Cadillac
PowerPak Newsletter members- SSL SECURE
Dont miss out when the next Danbury Mint Collection Arrives. Sign up now!
Page 1: Models B thru Cadillac Page 2: Chevrolet Page 3: Corvette Page 4: Chrysler thru E
Page 5: Ford Page 6: G thru O Page 7: P thru W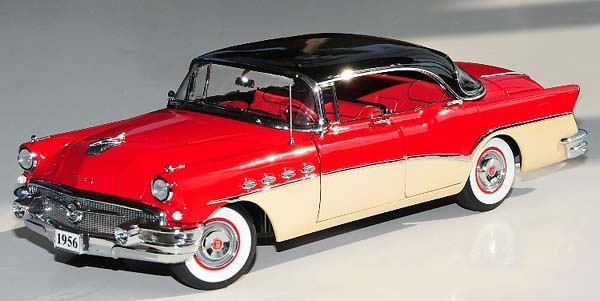 Click on links for pricing and current status.
| | | | | | | |
| --- | --- | --- | --- | --- | --- | --- |
| | Year | Make | Model | Scale | Color | Part# |
| | 1964 | Aston Martin | DB5 Saloon | 1:24 | Dubonnet Rosso (Red) | 909M |
| | 1964 | Aston Martin | DB5 Saloon - James Bond 007 | 1:24 | Silver Birch | 921M |
| | 1964 | Aston Martin | DB5 Saloon - James Bond 007 | 1:24 | Gold | 1170M |
| | - | - | Ala Kart by George Barris | 1:24 | White | 1239M |
| | 1940's | Batmobile | DC Comic book version | 1:24 | Black | 1357M |
| | 1966 | Batmobile | DC Comic book version | 1:24 | Black | 1144M |
| | 1969 | Brawner | Hawk 1969 Indy 500 Winner | 1:18 | Dayglo Red | 518M |
| | 1947 | Buick | Roadmaster Estate Wagon | 1:24 | Maroon | 1524M |
| | 1947 | Buick | Roadmaster Convertible Ltd Ed | 1:24 | Sequoia Cream | 1537m |
| | 1948 | Buick | Roadmaster Coupe | 1:24 | Honolulu Blue | 1634M |
| | 1948 | Buick | Roadmaster Convertible | 1:24 | Black | 1642M |
| | 1948 | Buick | Roadmaster Coupe | 1:24 | Two Tone Grey | 1374M |
| | 1948 | Buick | Roadmaster Convertible | 1:24 | Regency Blue Poly | 1417M |
| | 1953 | Buick | Estate Wagon | 1:24 | Imperial Blue | 1591m |
| | 1953 | Buick | Skylark Convertible - Limited Edition | 1:24 | Matador Red | 1202m |
| | 1953 | Buick | Skylark Custom | 1:24 | Black & Pink | 1356M |
| | 1953 | Buick | Skylark Convertible | 1:24 | Mandarin Red | 202M |
| | 1953 | Buick | Skylark Convertible | 1:24 | Reef Blue | 201M |
| | 1953 | Buick | Estate Wagon | 1:24 | Terrace Green | 1408M |
| | 1956 | Buick | Roadmaster Riviera 4 Door Hardtop | 1:24 | Carlsbad Black/Seminole Red/Cameo Beige | 1622M |
| | 1956 | Buick | Roadmaster Convertible - Limited Edition | 1:24 | Tahiti Coral & Dover White | 1656M |
| | 1985 | Buick | Grand National | 1:24 | Black | 1399M |
| | 1986 | Buick | Turbo T Type by GMP | 1:24 | Maroon | 1403M |
| | 1930 | Cadillac | V-16 Roadster | 1:12 | Green | 1541M |
| | 1932 | Cadillac | V-16 Sport Phaeton | 1:24 | Silver & Black | 1324M |
| | 1932 | Cadillac | V-16 Fleetwood Sedan - Ltd.Ed. | 1:24 | Blue | 1525M |
| | 1932 | Cadillac | V16 Fleetwood Sedan | 1:24 | Black | 1329M |
| | 1932 | Cadillac | V-16 Sport Phaeton | 1:24 | Green | 303M |
| | 1932 | Cadillac | V-16 Roadster - Ltd.Ed. | 1:24 | Cinnamon/Chestnut | 1521M |
| | 1941 | Cadillac | Fleetwood Series Sixty Special | 1:24 | Black | 966M |
| | 1941 | Cadillac | Fleetwood Series Sixty Special Limited Edition of 1,000 | 1:24 | Two-Tone Green | 1565M |
| | 1953 | Cadillac | Eldorado Convertible | 1:16 | White | 902M |
| | 1953 | Cadillac | Eldorado Custom | 1:34 | Purple | 1235m |
| | 1954 | Cadillac | Eldorado Convertible | 1:24 | Apollo Gold | 1583m |
| | 1954 | Cadillac | Coupe Deville - Limited Edition 5,000 | 1:24 | Gander Gray | 1613m |
| | 1957 | Cadillac | Eldorado Seville Limited Edition | 1:24 | Green | 1639m |
| | 1957 | Cadillac | Biarritz Convertible | 1:24 | Dusty Rose | 1440M |
| | 1957 | Cadillac | Eldorado Seville | 1:24 | Bahama Blue | 1527m |
| | 1959 | Cadillac | Series 62 Convertible | 1:24 | Red | 301M |
| | 1959 | Cadillac | Series 62 Convertible | 1:24 | Pink | 302M |
| | 1959 | Cadillac | Series 62 Convertible | 1:24 | Dover White | 1585m |
| | 1959 | Cadillac | Series 62 Convertible - Betty Boop | 1:24 | Black w/ Graphics | 1149M |
| | 1959 | Cadillac | Coupe DeVille | 1:24 | Turquoise/ white | 1333M |
| | 1959 | Cadillac | Eldorado Seville Limited Edition | 1:24 | Black | 1369M |
| | 1959 | Cadillac | ElDorado - Red Hat Society "Queen of the Road" | 1:24 | Red & Purple | 1557M |
| | 1959 | Cadillac | Biarritz Cvt. Ltd. Ed. 5,000 | 1:24 | Persian Sand | 1364M |
| | 1960 | Cadillac | Seville Limited Edition | 1:24 | Fawn Beige | 1664m |
| | 1960 | Cadillac | Eldorado Biarritz Limited Edition | 1:24 | Heather Metallic | 1641M |
Page 1: Models B thru Cadillac Page 2: Chevrolet Page 3: Corvette Page 4: Chrysler thru E
Page 5: Ford Page 6: G thru O Page 7: P thru W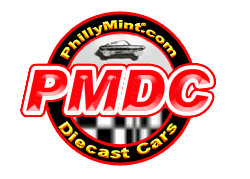 Toll Free: (800)-227-7301